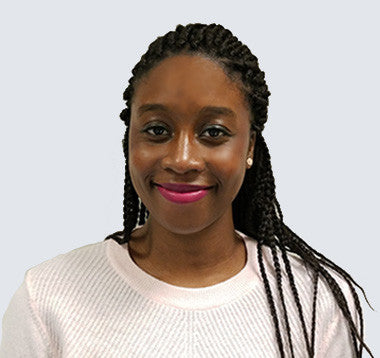 Chichi Ogwe
Content Writer of Arka
About
Chichi Ogwe is a freelance copywriter and content manager from the United Kingdom. With a BA (Hons.) degree in Politics and Sociology and over 10+ years' experience in (and adjacent to) the digital marketing and media industry, she has high levels of knowledge, skills and expertise in this sector. She specialises in writing different types of copy, managing digital content and CMS management for a plethora of brands across many industries.
She's worked with clients on numerous digital content and creative projects in the following industries: beauty, fashion, lifestyle, leisure, personal finance, banking, construction, sustainability, food and beverages, insurance, property, personal care, education, careers, travel, home and interiors, personal development and wellness.
Some of the top brands she's worked with include ARK Skincare, Estrid, NYX Professional Makeup, David Lloyd, Emani Vegan Cosmetics, Nanshy, Lilac St., Benefit Cosmetics, Promocodes.com, Codes.co.uk and Australian Bodycare.
In addition to this, Chichi has written editorial content for publications and has bylines, including Black Ballad, Popsugar UK, My Beauty Matches, Brain Chowder, Hello Geniuses, Lux Afrique, Fizzy Mag, PlusMinus Magazine and Finding My Style.
As a beauty enthusiast, Chichi wrote beauty, lifestyle and wellness articles throughout 2020 as a contributing writer for Cohorted Cult - an online publisher and an aspirational space for women who want to live a life of luxury by the brand Cohorted, an exclusive monthly beauty box containing premium products selected by in-house beauty experts.
Chichi's hobbies and interests revolve around beauty, fashion, wellness, literature, music, society, politics, culture, personal development, self-improvement, true crime and leisure. In her spare time, Chichi likes to journal, meditate, do yoga and Pilates, go for walks in nature, read books, listen to podcasts and music, watch YouTube videos and reality TV, view documentaries, test out new and trendy beauty products, visit art galleries and museums, attend social events and dine out with her friends at some of the best restaurants in London.
Chichi is originally from London - proudly born and raised. Now, she resides in quiet, peaceful and leafy suburbia located on the outskirts of the capital city, in the home county of Surrey.