Packaging is becoming more regulated than it was a decade ago. Today, businesses must conform to some important packaging guidelines else they are at risk of losing money. 
To assist businesses in meeting with current packaging standards, top brands like Amazon have developed certification programs. These guidelines are vital to every ecommerce whether or not they sell on Amazon, and here's why we think so.
Amazon packaging certification programs are designed to help you avoid wastage while ensuring you achieve that customer fulfillment dream.
What are Amazon's Packaging Certifications?
Amazon's packaging programs certify that a business is Frustration-Free and ecommerce ready. What it means is that a particular package has met Amazon's packaging guidelines.
The packaging certification process focuses on Amazon vendor and seller's packaging guidelines. It includes a technical review by a team of professionals. And transit testing at any of their third-party ISTA certified facilities.
Amazon packaging certifications are divided into three tiers, and we will discuss them below.
1. Tier 1: FFP (Frustration-Free Packaging)
Frustration-Free Packaging is number one in Amazon's packaging certification program. It is consumer-focused and environmental-friendly. Frustration-Free packaging is synonymous with packaging that requires less time and effort to open.
FFP is an Amazon initiative that started in November 2008 and has evolved since then. It was designed to eliminate any form of hassle in unboxing a product. Today, it has been extended to more products sold throughout Amazon by both 1p vendors and 3p sellers.
This type of packaging is slowly finding its way to limelight because of how effective it has been. With FFP you can ensure the most optimal experience for your customers.
2. Tier 2: SIOC (Ships In Own Container)
SIOC means storing your product in the same packaging that it ships in. Amazon's SIOC guidelines ensure a product can survive normal transportation hazards.
While some products require additional protection, others may not. You might want to find out whether you're wasting materials by adding unnecessary protection.
With this strategy, you would have saved yourself the time and effort required to repackage the same products. In short, you are going to save money while making things easier for yourself. This strategy is common among single-item cart sizes or brands with defined SKU kits.
Here are some other guidelines concerning SIOC products.
Products must not be dangerous/hazardous goods.

Products must have package markings and identification labels.

Open edges should be completely sealed.

Packaging must provide adequate protection.
3. Tier 3: PFP (Prep-Free Packaging)
PFP is designed for items that are not capable of being shipped in their own container. These are items that require sticking an Amazon label Overbox.
This also enhances shipping, without Amazon's need to apply the additional prep to prevent damage or leakages.
What it means is that your packaging should be ready for shipping without any help. Thus, a Prep-Free Packaging must protect against damage and also require less stress to open.
To get the best out of your brand's packaging, you definitely need to use certified packaging. Don't worry. It is not that difficult. Arka has all of the three tiers of packaging certification. Yes, you are just a click away.
Why Did Amazon Create Packaging Certification Programs?
Packaging has taken different styles and moods in recent times. It is every brand's dream to create that unique customer experience through its packaging. But while they were working towards it, they forgot that no customer wants to be stressed by unboxing a package.
After analyzing customers' feedback, Amazon discovered that most business packaging failed because they inconvenience customers. The same idea was raised again when Amazon realized the difficulty involved in unwrapping kids' toys.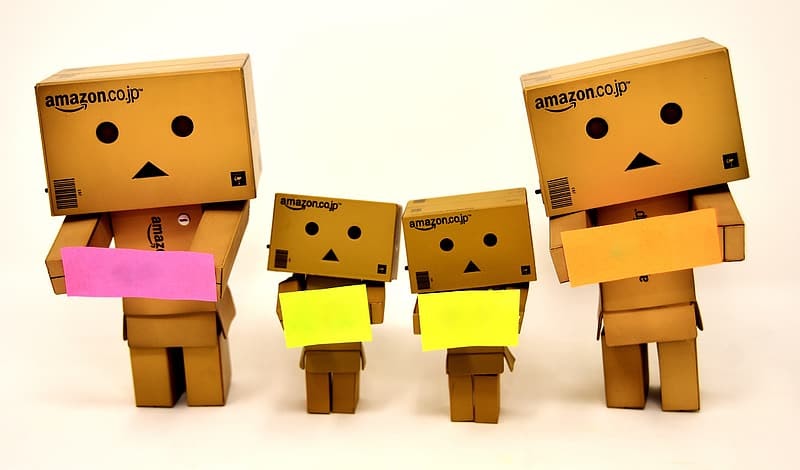 In 2008, Amazon launched the FFP to reduce the stress of unboxing a product, and still protect it from transit damage. This would, in turn, reduce overall waste while promoting the recyclability of packaging materials.
In 2014, Amazon introduced Ecommerce Ready Packaging (ECR), a certification program that validates that items are ready for shipment. This program optimized customer fulfillment by improving the participant's supply chain.
Packaging certification programs are designed to curb the common mistakes and wastage made during product packaging. Since the goal was to create a better customer experience, Amazon started to render an additional service to its participants.
What Are Amazon Packaging Certification Guidelines?
Before Amazon certifies a companies packaging, it must have followed the certification guidelines. Here are some of the guidelines for different types of products Amazon deals with.
1. Pre-Packed Product
Have you ever asked why individual products stored in protective packaging can easily be picked from the warehouse? It is because they are easily identifiable.
However, do you know such products require little or no stress to repackage? All you need is to put them into a box or mailer without worrying about void fill or packaging.
Pre-packed product is also called inner packaging. They help you avoid waste. This packaging type is specifically designed to protect the product before and when it is shipped in a box.
With Pre-packed packaging, you can even ship the product together with other products. To speed up fulfillment times and still reduce packaging costs, you may need to pre-pack your products. A common example is apparel items pre-packed in sealed plastic bags.
2. Packaging That is Easy To Open
According to Amazon, a product should not take more than two minutes to unbox. If it does take more than two minutes, then it's packaging will likely frustrate a customer.
Packaging must be easy-to-open by the customer with minimal use of scissors or box cutters. The truth is, if your packaging requires none of these, it will be certified as FFP. 
Making your product easy to open will minimize the use of unnecessary materials. For instance, Amazon specifies that you should avoid: blister packs, plastic inserts, twist ties, packaging peanuts, or shredded paper.
3. Packaging That is Easy To Recycle
One of Amazon's packaging policies is its promotion of recyclable materials. With this, they are driving businesses to minimize packaging materials and maximize the use of recycled content.
Packaging must be made of 100% curbside recyclable materials. Acceptable materials include: corrugated and other paper-based materials, and/or plastic components marked with SPI codes 1 (PET), 2 (HDPE), and 5 (PP).
The recyclability of packaging materials should not be hindered by printing or treatment. This means that you might want to use simple treatment on your materials. It will even help you save more and spend less.
However, there are a few exceptions as regards the use of recyclable materials for packaging. This is because many consumers do not yet have recycling facilities for some materials. So, such materials are approved after a review of the nature of the case. We will see some of them below.
Plastic Film or Bags: These materials are approved when a product requires abrasion protection or small parts containment.

Twist Ties:  Twist ties are approved on conditions too. They are allowed to manage cord organization only.

Silica gel bags are allowed.

Flexible films or bags that provide barrier properties and maintain product quality or freshness are allowed.
Conclusion
Ensuring that your packaging is certified has become very necessary. It is now an effective way of making sure your customer fulfillment is achieved. When you buy your packaging from Arka, you guarantee that you will have Amazon and FSC certified packages, ensuring the best unboxing experience and also helping the environment. You can also check the premium custom shipper boxes and custom mailer boxes on Arka and create your design with the help of top experts!
About the Author
Vitor Botega is the Head of Partnerships of Arka with over a decade's experience in digital marketing. Vitor has gathered expertise in multiple industries working with SaaS, ecommerce, Agency, and several digital media platforms.