At this point, it's common knowledge that the unprecedented events of 2020 have shifted consumers towards spending online and away from brick-and-mortar retailers. However, this shift isn't entirely driven by the current climate; even before the pandemic, traditional retailers with physical stores had already been reconciling with a thriving e-Commerce marketplace.
Either way, the growth of e-Commerce has massively accelerated this year — Forbes recently reported that total online spending in May of 2020 was up 77% year-over-year¹.
What's more, it doesn't appear that altered consumer behaviors will be going back to "normal" anytime soon. Online purchasing trends developed during the pandemic show signs of being adopted permanently by consumers¹.
Given the already accelerated demand on e-Commerce this year, Black Friday and Cyber Monday (BFCM) events and the holiday shopping season will be unlike any other on record. As a result, understanding and implementing e-Commerce fulfillment best practices will be crucial to creating positive customer experiences and finding success during the year's most important shopping season. You should also consider preparing a checklist.
Retailers should be making inferences based on these consumer trends and taking the necessary steps to prepare for an unprecedented holiday shopping season. Read on to learn more about some of these crucial steps to improve e-Commerce fulfillment for Black Friday & Cyber Monday. 
How To Improve Ecommerce Fulfillment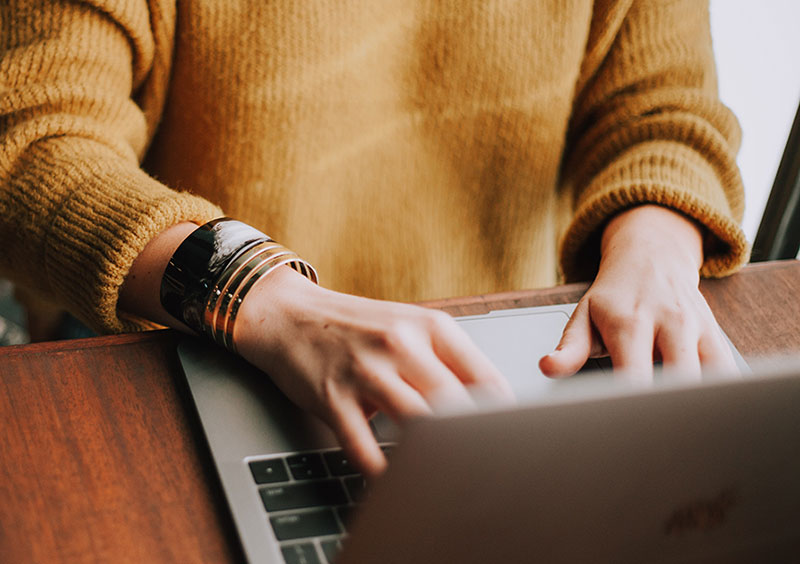 1. Assess Your Website for a Seamless Customer Experience
Before considering how to improve e-Commerce fulfillment for Black Friday & Cyber Monday, it's important to take a look at your online user experience first: from product availability and the customer's experience browsing and selecting merchandise, to the ease with which they can initiate purchases, returns, and exchanges.
40% of buyers in a recent Shopify survey said an easy-to-navigate website made their online shopping experience a positive one.
Expectations from online shoppers have risen amid COVID-19; in a competitive market, it's vital to offer your customers a simple and streamlined online experience. Small steps you can take towards offering a better digital experience include ensuring that your website is mobile-responsive, and looking into offering integrated services such as "buy online pickup in store" (BOPIS)³ that have become popular this year due to health and safety protocols. 
Another important aspect of the online shopping experience is having reasonable site loading times, and avoiding site crashes due to increased traffic. According to Google's mobile page speed study⁴, every additional second it takes for a page to load, the worse a website's bounce rate gets. Increase your site speeds and server sizes sooner rather than later to avoid losing BFCM customers to competitors, and avoid downtime due to a crash.
2. Prioritize Fast and Free Shipping
If you already see sales shift towards your online store, you can act now and forecast product demand to ensure that you'll be able to handle a higher volume of orders this season. A sudden increase in sales in such a short period of time can make it more difficult for your fulfillment team to meet the demand while maintaining consistent service quality. Suppliers are already operating above capacity due to the effects of COVID-19, so you'll need to forecast product demand far in advance for BFCM2. 
Once you've successfully forecasted your product demand for the season, focus on how you can make your operations more competitive and improve e-Commerce fulfillment for Black Friday & Cyber Monday. If you're not offering it already, consider free shipping. You can use free shipping offers strategically during slow periods and amidst holiday shopping, or set a minimum threshold to encourage shoppers to buy more in order to qualify for free shipping⁵.
Securing access to free shipping can be a challenge for small-to-medium-sized businesses that may struggle with exorbitant shipping and warehousing costs. However, the price for not implementing cheaper shipping quite often means losing the ability to stay competitive in a market where shoppers' expectations are rising and additional fees are driving them away — especially cross-border shoppers. 
Canada's e-Commerce consumer base is largely shut off from American brands due to these shipping inconveniences
American brands must consider how cross-border shipping logistics are affecting growth north of the border. While e-Commerce activity in Canada has grown overall, cross-border shopping hasn't. According to a Canada Post 2019 Canadian e-Commerce report, cross-border e-Commerce shopping was down in 2019 compared to 2018, and only 8% of Canadians who purchased goods from US-based online stores in 2019 said they would continue to do so. 
While many factors contribute to this decline in cross-border shopping, one undeniable fact is that shipping and fulfilling from the United States presents avoidable inconveniences for Canadian e-Commerce shoppers. Stores located in the USA often charge Canadian customers a 25-40% shipping premium when it would otherwise be free for American customers. Plus, for orders of $151 or more, Canadians must pay customs duties on top of the already high shipping costs.
In comparison, the minimum threshold for this import tax for Canadian goods shipped to the United States is USD $800. When you add these fees and discrepancies, you can easily see why Canadian customers are far less likely to convert when it comes to cross-border shopping.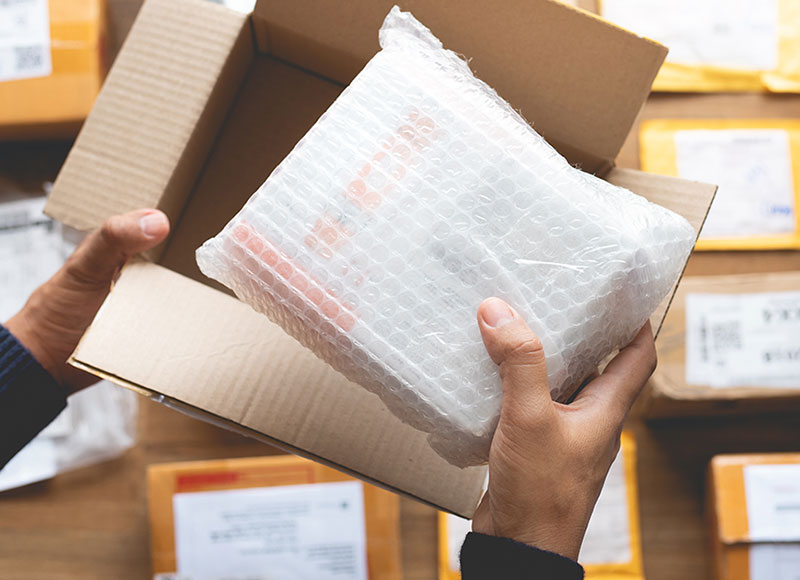 3. Ensure That Reverse Logistics are Just as Streamlined
Similar to free shipping, reverse logistics can also be expensive for small-to-medium-sized e-Commerce retailers. Costs surrounding delivery fees and re-stocking expenses, inventory losses, and damages can prevent independent retailers from delivering on this crucial factor for online shoppers.
A recent survey showed that at least 30% of all products ordered online are returned as compared to 8.89% in brick-and-mortar stores⁶, illustrating just how important the returns process is for online consumers. More importantly, streamlining your reverse logistics can keep customers coming back; 92% of customers in the same survey said they would repurchase something again if the returns process were easy.
While this can be understandably difficult for small-to-medium-sized e-Commerce businesses to optimize on their own, working with a fulfillment partner can help you stay competitive and confident in your logistics during Black Friday Cyber Monday and the rest of the holiday season when returns and other fulfillment snags may be at an all-time high.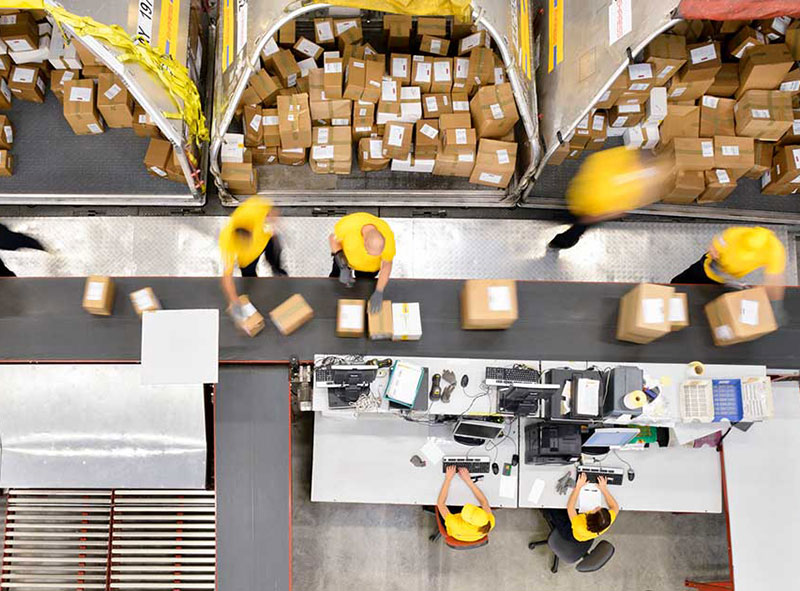 4. Work with a Dedicated e-Commerce Fulfillment and Logistics Partner
The steps outlined above are essential components of a successful fulfillment strategy, from creating a positive online shopping experience and delivering fast, competitive shipping to handling difficulties such as returns and exchanges. The more steps your dedicated e-Commerce fulfillment partner can handle, the less you have to worry about back-end logistics.
That's where Second Closet comes in. We are a fully-integrated, e-Commerce business logistics and fulfillment partner that can help businesses successfully navigate BFCM, the upcoming holiday shopping season, and the effects of shifting consumer habits on your business. During an essential Q4, Second Closet can help by offering:
Flat pricing that does not increase at a time when Amazon and other 3PLs frequently increase their costs.

Rigorous analysis and projection modeling to ensure our partners are in stock for Q4.

Dedicated account coordination teams that are laser-focused on enabling their partners to have success.

Partnerships with multiple carriers (Canada Post, Canpar, UPS, FedEx, and more) always ensure our partners have the best shipping rates and most reliable carriers to help at the busiest time of the year.
What's more, partnering with a Canadian fulfillment partner like Second Closet can help American e-Commerce retailers better target consumers north of the border by eliminating customs fees and import taxes and allowing for shorter fulfillment times — our fulfillment centers are strategically located in Canada's largest urban centers for your benefit.
Final Thoughts
With the fast acceleration of e-Commerce demand versus traditional brick-and-mortar, it has become increasingly crucial for retailers to move away from the door-buster deals and flashy store signs and create a positive online shopping experience.
At the end of the day, prioritizing efficient and competitive e-Commerce fulfillment operations in 2020 is the way to go. Taking the time to prepare your operations sooner rather than later, using the steps outlined above, can help you ensure that this unprecedented shopping season will be as successful as possible.
At Arka, we help e-commerce businesses level up with premium custom packaging options. You can boost your sales and improve customer experience with our unique custom shipper boxes and custom mailer boxes. Our custom boxes ensure an excellent unboxing experience and help create trust!