I recently read an article on PitchBook suggesting that while the early 2010s saw a huge rise in the business of selling subscription boxes, the data suggests it may have hit its peak as venture capital activity in the space slows down.
I highly recommend reading the insights related to novelty seeking in that article. Understanding the psychology of what your subscribers want will help you plan your box.
The trend that lead to these subscription giants is similar to that of the early ecommerce companies. While I don't think we are likely to see many more massive companies like Ipsy, DollarShaveClub, Harry's, etc., there is plenty of room in the niches to build really profitable, $100M/year+ businesses, and even more room for thousands of $5M-$10M companies.
I'd like to take you through how we got here, and why there has never been a better time to start a subscription box company.
The Early Companies
​
The online subscription model was really pioneered around 2010. A few things really set the stage for this type of business.
The Ecommerce Platforms
Ecommerce platforms like Volusion, Yahoo Webstore, and Magento have been around since the earliest days of the internet. Unfortunately, they were not very intuitive to create a store with, or else required a ton of custom code, etc. Part of this is that the open source tools or internet architecture didn't exist.
In 2006 the current leader in the space, Shopify was founded and in 2009 BigCommerce was founded. Over the next few years the ecommerce industry saw huge improvements as the competition heated up.
In 2007-2012 we saw a huge explosion in payment gateways lead by Stripe (2010), and BrainTree(2007). This infrastructure allowed the ecommerce platforms to really focus on the user experience instead of the hard legacy credit card system. This also made it easier to store credit cards and charge them again.
With all this in place. The ability to create one of these web stores was now possible with minimal investment.
Consumer Behavior
In the early-mid 2000s the main demographic on the internet was still 12-25. It hadn't quite become ubiquitous, and older people were especially wary of buying something on this new internet thing.
Amazon did over $10B GMV for the first time in 2006 and over $30B for the first time in 2010.
Consumers didn't really start to gain confidence until the mid to late 2000s where online transactions started to become commonplace. This is partially thanks to Amazon, but some credit has to be given to iTunes, the AppStore, and other early digital sales that Apple did.
Logistics
Thanks again to Amazon and other online brands, we started to see Fedex, UPS, and USPS really pick up there game: with weekend and evening deliveries, price drops and increases in speed.
Where 5 day delivery used to be standard, customers were increasingly expecting and receiving 2-3 day shipping. The increase in volume also allowed the prices to remain relatively low, relative to inflation.
The Response: with the early success of FabFitFun, Ipsy, DollarShaveClub, Honest and Birchbox the industry started to take shape around them.
Investors
Investors started to pour money into this space. There was still a ton of logistic issues, including returns, defects, thefts and more. All of this required the founders to raise more money, and given their explosive growth and recurring revenue model, investors were happy to oblige.
According to the PitchBook data we saw 4 deals in 2010 with $20M total investment. In 2013 there were 53 deals with $153M invested, up to a peak in 2015 with 63 deals and $936M invested. There were actually 70 deals in 2016, but only $624M invested.
All this data to say that investors were onboard the subscription box trend. With all of this new money lying around it lead to new infrastructure companies, and increased ad budgets.
Shipping
​We started to see the Shipping API wars really heat up with the introduction of Shippo in 2013, EasyPost in 2012, and a few others. They allowed real-time shipping prices and allowed people to not have to spend as much engineering time on shipping, the same way that payment gateways enabled credit cards.
The other major improvement was in 3PLs increasingly becoming technology companies. Some of the main ones are Whiplash (2009), ShipBob(2014), and ShipStation(2011). These companies dramatically reduced the cost and improved the consumer experience. They really unlocked the ability for these companies to scale from their living-room to $10M+ MRR.
Platforms
The platforms started to take notice of these changes and either built the functionality themselves or passed it along to companies like Chargify (2009), and ReCharge (2014).
The theme designers and ecommerce agencies also began to boom and make the setup even easier for these types of businesses.
Starting Now
The industry is unlikely to see the same incredible growth that it saw in the early 2010s, but that doesn't mean there won't still be large brands. The up front investment cost of creating one of these businesses is lower than ever and can still produce a high quality brand experience at low quantities.
In the past building a subscription box company was a very challenging endeavor. Today with the tools and infrastructure, you can create a lifestyle business that is mostly outsourced. As with all things, you will likely have more success the more time you put into it, but you can run the operations of one of these businesses pretty easily once you get it setup. There are subscription box guides available.
Your Platform
Creating a Shopify store has never been easier or faster. You can quickly setup a Shopify storefront with Recharge, Chargify, or Bold Subscriptions. You can use whatever one makes it easier to input your specific business logic.
You can create a logo and some branding assets quickly using tools like Tailor Brands.
Once you have that you can order some custom packaging, preferably the icon subscription box type: custom mailer boxes. If you're not ready for brand packaging, you can always go the stock route.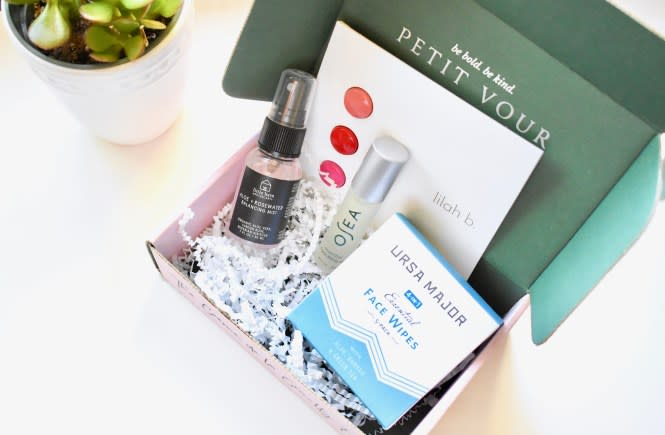 Once you have that in place, you can start taking orders. In theory, if you have a monthly box, you even have 30 days to make sales until you will need to actually fulfill the orders.
Your Logistics​
For your first 100 units a month, you will likely be shipping them out of your living room or garage, which can be daunting. After that you can transition to a 3PL. Orders from your Shopify store are automatically fulfilled by the 3PL without you having to do anything.
Your Marketing​
Marketing will always be challenging, but it's worth mentioning that there are very good tools out there if you don't really know what you are doing.
Check out the great work from the team at Kit. They are trying to be your first employee, and while it might not be that yet, they do great marketing automation today.
Shoelace makes it really easy to automate some PPC marketing and so on.
Scheduling social media posts is easy to do with tools and can be setup for the week.
Affiliate networks are a great source of SEO value and direct traffic.
Content marketing companies have started offering subscriptions.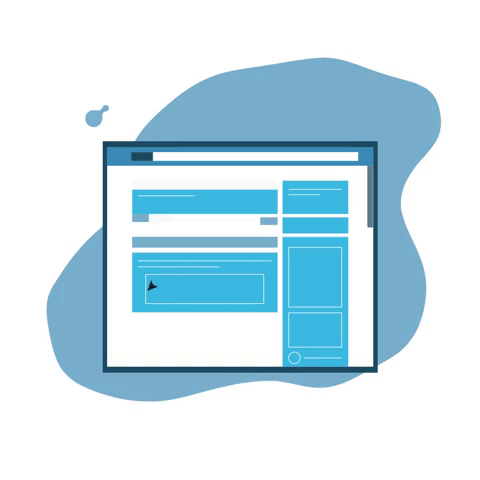 Some expert support and education for you
Ecommerce experts have begun to flourish. There are tons of agencies and individuals who can help you perform any task. Shopify has also introduced the small task marketplace to help you, just on the parts you get stuck on.
We have also seen companies like CrateJoy (2014) really push education forward. They have cohorts of companies that are created and launched (incubators) with the intention of targeting a niche with a subscription product.
There are tons of articles, experts, videos, examples. There has never been more knowledge about this space.
Your access to growth capital
​In 2018 $1.2B was invested in the subscription industry, there are fewer deals, but it's the largest yearly investment to date. While this may not help you directly, it will continue to fuel innovation around the industry, and there is confidence that if you reach that point, there is venture money available.
Interest rates continue to hold, and if you are the type of person who can qualify for a business loan, the cost of capital remains historically low.
Finally cash advance type companies and offers are becoming mainstays and they love dealing with subscription companies. This doesn't quite qualify as a loan, but when you calculate the total remittance over time, the costs can dramatically outstrip the rate of a loan. ​
Conclusion
Much like the boom of the long-tail of ecommerce companies from 2008-2017 I think we are going to see an explosion in the long-tail of subscription boxes.
I would also like to acknowledge my bias, working at Arka, we believe that we are part of the tool-chain that will allow these low maintenance businesses to flourish over the next 5-10 years. These are predictions and could very easily be wrong.
If you have any issues with the opinions here, you can debate me on twitter @jAmos47.
Otherwise, go find a niche that you can build a great subscription business in.