Shopify is an amazing eCommerce platform that lets merchants set up their store, sell products, and make sales. There are hundreds of apps out there that take your eCommerce game to the next level. These Shopify apps turn your online store into an app and make it go more mobile. Some of them are free while others require paying a subscription fee to access premium features.
But they're worth it because they help you reach your desired milestones. Let's discuss the ten best ones below.
1. Arka: Packaging and Supplies by Arka Inc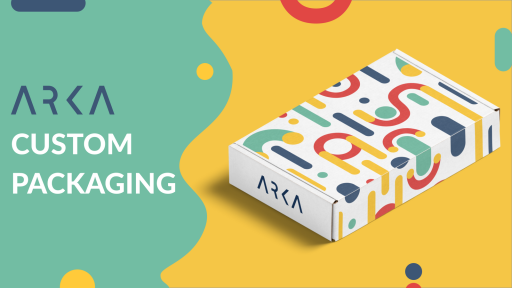 Arka makes custom branding and packaging products for your brand easy. The unboxing experience is what customers crave when they first receive their product through shipping and Arka makes this sensational. Custom boxes are available in different materials and sizes and the app makes designing your packaging for branding only take a few minutes. You can check Arka's premium custom shipper boxes and custom mailer boxes too!
Features
Intuitive and extremely easy-to-use user interface.

Accepts low-volume orders as few as ten boxes.

Users are notified via email when their boxes are shipped.

Drag and drop custom artwork, add text, colors, and get your boxes printed the way you want using the 3D interface.
Pricing
Pricing is not fixed for custom orders. You can request a quote by filling up the form on the website.
2.
Easy Google Shopping Feed by AdNabu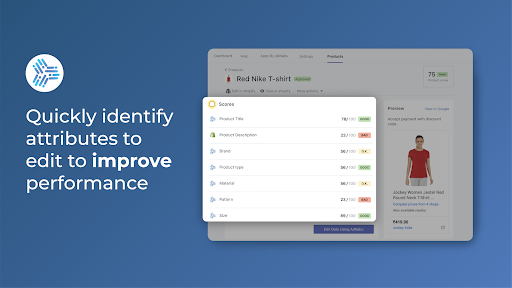 Setting up the Google Shopping Feed is one of the biggest challenges marketers face, especially those who are opening an eCommerce store for the first time. AdNabu's Google Shopping Feed app is completely free to use and lets you bulk optimize your ads in minutes.
It tells you what attributes to edit and improve for raising Google's quality score and shows you the best SEO practice for shopping ads optimization. Plus, you can add as many countries and product variants you want without paying anything.
Features
Allows users to set up a Google Merchant Center account and create a Shopping Feed in minutes.

Automatically fetches settings for shipping, taxes, and helps you manage invoice creation.

Meta-field support included and Audit score helps in optimizing your Shopping Feed.
Pricing
The app comes in two variants: the basic and advanced versions. The basic version is free for stores with single products. You need to pay 9.99 USD for the first 1000 products. The advanced packages cost around 19.99 USD per month.
3.  Sales Pop Master ‑ Countdown by Autoketing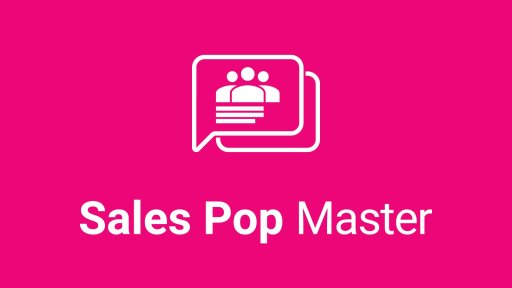 Showing sales popups when customers visit your website is a great way to increase conversions. It serves as social proof and boosts the credibility of your eCommerce store. Sales Pop Master is an app that lets users show these pop-ups whenever customers check out and buy something new.
For stores that are brand new, it has options for displaying pop-ups whenever new items are added to the cart, thus encouraging new sales.
Features
Helps you create a sense of urgency by displaying countdown timers for products going on discount.

Highlight limited stock items and show countdown stock.

Show orders purchased recently within 60 days.

Use Quick view pop-ups for display whenever someone clicks on a product name and explores it.
Pricing
A 3-day free trial is available but plans start at $9.99/month.
4.  Customer Reviews on Google by AdNabu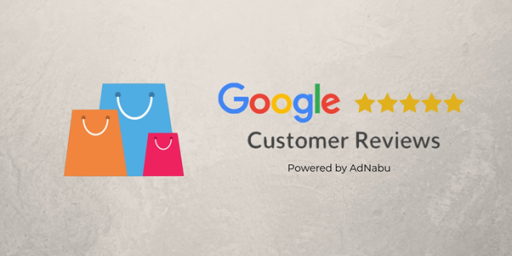 Google Customer Reviews are well-trusted among shoppers worldwide online. When it comes to growing your eCommerce store, displaying these reviews is a great way to get more traction. Google Customer Reviews by AdNabu makes it easy to implement these reviews without worrying about any coding or integration issues.
Features
Displays reviews and ratings beside Google Shopping ads.

Collects reviews from real customers and adds the Google Reviews badge.

No coding knowledge needed.

Reviews go live instantly and customer support is very responsive.
Pricing
It's free to install and the basic plan starts at $4.99/month for more than 10 orders.
5.  Loox ‑ Photo Reviews by Loox
Loox takes it a step further by adding photos to customer reviews that serve as social proof. Customer reviews help grow a brand's trust but with photos, that's solidified even more. The way the app works is it automatically sends out email requests for reviews to existing or new customers and offers them discounts on products in exchange for a genuine review (with photos, of course).
Features
Gives discounts to your customers and bonuses in exchange for genuine reviews.

Puts up reviews with photos as social proof via beautiful photo galleries on Shopify.

Shares these reviews on social media handles and boosts conversions.
Pricing
It has a 14-day free trial and plans begin at $9.99/month.
6.  Privy ‑ Exit Pop Ups & Email by Privy
Hate cart abandonments and want more sales? Privy makes it happen by triggering exit pop-ups and sending reminder emails to customers who have left their carts full but haven't checked out.
Features
Sends welcome messages, automated emails, and texts and boosts sales by sending email newsletters.

Auto-syncs contacts with Mailchimp and Klaviyo.

Reduces cart abandonment and uses targeted pops with exit intent and discounts to attract more sales.

Includes bulk coupon integrations, automated A/B split tests, spin to win wheels, embedded forms for emails, and more.
Pricing
A free plan is available along with a 14-day free trial period. To get access to advanced features, additional charges will apply. 
7.  Free Shipping Bar by Hextom  
Free Shipping Bar by Hextom is an app that lets you boost sales and get unlimited impressions with just a 1-click installation. You can add custom emojis to bar messages and use curated holiday themes to express the festive seasons. It displays to users free shipping offers based on the country and geography they're in real-time. 
Features
Automatic currency detection calculates and displays shipping rates for orders.

Works across all screen sizes and is mobile-responsive.

Allows sellers to display free shipping offers based on the country, time period, and location.
Pricing
It's free!
8. Klaviyo: Marketing Automation  by Klaviyo
Klaviyo helps in crafting personalized experiences and builds strong relationships with customers.  With powerful integrations, dynamic forms, and world-class customer segmentation tools, it saves time and boosts sales using its various features.
Features
Sends texts to customers who prefer not receiving emails.

Pre-made templates let merchants create targeted campaigns and show the latest product recommendations.

Uses triggers and creates custom flows alongside cart abandonment reminder emails to boost sales.

A/B split testing enabled and FlowBuilder optimizes every message for a more personalized shopping experience. 

Shows you what customers want through segmentation and in-built analytics.
Pricing
It's free to install and use.
 9.   SEO Booster ‑ SEO Marketing by Secomapp
SEO Booster is a one-stop SEO solution for those who want to optimize their website's SEO minus going through the technical jargon. The app's interface is beginner-friendly and it hosts powerful tools that let users find out their page rankings from reliable sources. Additionally, it brings organic traffic to websites which is what makes it such a good find. 
Features
Scans websites for SEO issues in content and site elements and fixes them.

Beginner-friendly, easy setup, and no coding involved.

Gives detailed reports on problem areas and integrates Google Analytics.

Automatically updates ALT texts for image and redirects invalid links.
Pricing
You can install the app for free and they have a free plan as well. The growth plan starts at $18.99/month which is where it fixes broken links and automatically manages keywords, something the free plan won't do for you.
10.  EU Cookie Bar ‑ Cookie GDPR by Booster
The EU Cookie Law makes it mandatory for websites to use cookies. EU Cookie Bar is a tool that displays a banner showing visitors that the website is using cookies. Once visitors decide to accept the policy, the banner disappears and stays hidden. Customers hailing from the European Union have to be provided the cookie policy for your eCommerce store and this app takes care of that.
Features
Hides cookie banners automatically once visitors accept the cookie policy for the store.

Easy one-click setup and fully customizable designs that meet your requirements.

Responsive cookie bar that is optimized for CSS and mobile responsive layouts.

Minimal load times and supports multiple languages.
Pricing
The app is free to use since it ensures compliance with EU Laws and will always remain free.
Conclusion
Of all the marketing apps these are the most popular ones out there. When you're first launching your eCommerce store, you want to quickly be brought up to speed. The reason we picked out these apps is because of how extremely friendly they are towards beginners and the pricing tag too. 
Some of them offer a free trial period which lets you try out the features for a few days before deciding to commit to the tool.  If you're serious about jumpstarting growth as an eCommerce brand, you can look into other apps like TrustPulse, CandyRack, and SEOImage Optimizer. 
Your Shopify game, we also recommend taking a look at your social media marketing channels like Facebook, Instagram, and Twitter. Leverage the power of customer testimonials, get reviews, comments, and put these up on your website. 
This will act as more social proof that what you're selling is working and making a difference. Use these apps in conjunction with your content creation and marketing strategy and you will soon notice a boost in conversions and engagements. 
Guest Post by AdNabu
AdNabu helps improve sales in Google Ads for eCommerce companies. If you are running the search, google shopping, or display campaigns in Google Ads, this software will be able to increase your sales.