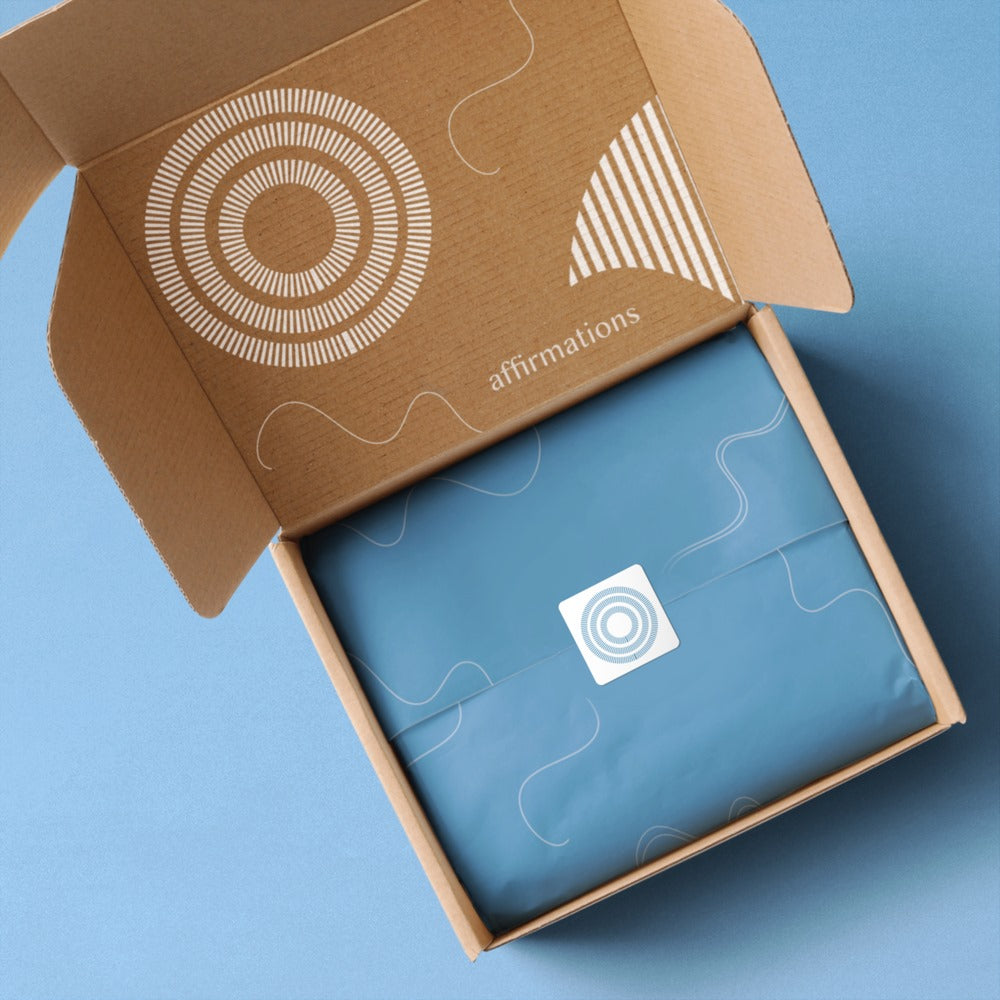 How Your Brand Can Leverage The Unboxing Experience To Get More Reviews
Mar 18, 2021 by

Maria with Arka
Business owners are always looking for ways to improve customer retention, loyalty, and reach new audiences. One of the best ways to achieve all three of those goals is to improve the unboxing experience. 
Not only do unboxing videos improve customer retention and promote loyalty, but they also encourage unboxing videos and reviews. 
In this post, we'll walk through how you can craft and leverage the unboxing experience to get more reviews!
Why is Unboxing So Popular?
We all know that unboxing is a major trend these days, but why is it so popular?
Think back to when you were a kid. For most of us, our favorite day was our birthday. The day we got presents! 
As adults, when a package arrives at our home - even if we bought it for ourselves - we still get excited. 
Now, think back to the last time you got a package. Were you excited? I know I was. We all like being surprised and delighted even when we know what is inside. 
The unboxing experience brings us back to our childhood. That is why creating the perfect unboxing experience is so important. If you send your customers orders in sad packaging, you'll let them down, which can hurt your brand loyalty in the long run. 
Remember, the unboxing experience is significant because you get to delight your customer and tell a story with your packaging. This is one of the final touch-points you get with, so you have to make it count. It will create dividends in the long run, which we'll talk about throughout this post. 
The Unboxing Video
When you nail the unboxing experience, you'll be more likely to get video reviews in the form of an 'unboxing video. 
Consumers will create unboxing videos to share the experience that they have had with their friends and followers. Precisely what you want to happen! 
Unboxing videos are super-reviews: they influence purchases, and the statistics don't lie. Almost 40% of adults who use social media and purchase beauty products say that unboxing videos influence their purchases. 
Unboxing Videos Trend
Unboxing used to be a fad, and now it is a full-blown trend! Research from Google indicated that 25% of customers had watched an unboxing video before, and the majority of those people watched the unboxing video to research the product. 
Once your brand starts to grow, potential shoppers will inevitably be researching for reviews of your products. You want to make sure that the content that appears shows your product in a flattering light. 
The Unboxing Video as a Review Strategy
As a growing business, you want to be intentional about reaching potential customers as efficiently as possible. 
One way to do this is to encourage customers to create and share unboxing videos. Not only are unboxing videos great ways to tap into a person's entire social network, but they are excellent forms of product reviews that can be used in future marketing campaigns. 
If you craft the unboxing experience in an aesthetically pleasing way, your customers' social networks are more likely to be open to purchasing from your brand in the future. 
Now that you know how important getting that unboxing video is let's talk about the importance of product packaging. 
Importance of Product Packaging
Here are some key factors determining the importance of packaging: 
Keeps Your Brand Top of Mind
When you think about your favorite brands, like Apple, can you imagine their packaging? I can! Their boxes are sleek, minimal and the unboxing experience is never disappointing. Their packaging helps to create brand recognition. 
While most of us don't have recognizable brands like Apple, we can create a solid brand through custom packaging. Think about it, if you send your products in a branded box, as opposed to a simple yellow bubble mailer, your customers will remember you, your logo, and the feeling you give them! 
Your packaging can help you differentiate yourself from the competition when you send your products in thoughtfully designed custom boxes. You should always think of your product as a gift to your customer so that they LOVE opening your packages more than your competitions. 
You will soon find that you become a top-of-mind brand, in part, because of your stellar packaging. 
At Arka we help create the most memorable custom boxes! You can check our eye-catching custom mailer boxes and custom shipper boxes that help elevate unboxing experience! We can help you design you custom box and bring all your ideas into reality. 
Packaging Helps Tell Your Brand Story
The best part about packaging is that it is an extension of your brand and your brand's story. It also helps to create an unforgettable first impression for your new customers when you get it right. 
Depending on how you design your packaging, you can continue your brand's story and create a memorable experience. 
How you display your products can validate the amount of money a customer spent on your product or show that your brand provides extra value. 
For example, choosing a simple single color box with your logo can convey simplicity and minimalism. On the other hand, choosing a color like blue can convey trustworthiness and professionalism, or you can go for funky patterns that express individualism. 
Let's cover how you can design your packaging to keep your brand top of mind and tell your brand story. 
Designing The Unboxing Experience
When you are designing your unboxing experience, you want to keep these two things in mind: 
Branding
Finding the right partner
Branding
Your packaging will immediately tell your customer everything they need to know about your brand, so how do you ensure that your message hits? 
To do that, you have to answer a few questions. 
Who is your target market?
What are your brand guidelines?
What products are you selling?
Target market
When you have a deep understanding of your target market, you will be able to create a package for your brand that resonates with them. 
For example, if you know that your customer values sustainability, you will be sure to have biodegradable or upcycled packaging. 
Brand guidelines
When you start thinking about custom packaging, you should have set brand guidelines. If you don't, it's time to get back to basics. Your brand guidelines will determine how your logo is presented, the font you will be using, and the primary colors that should be used in your packaging. 
This will be important because you want to ensure that your customer has consistency across the buying journey. 
The products you sell
Finally, you want to take into consideration the type of products you are selling. Depending on your products' sizes, you'll want to be sure to have appropriate size packaging for each item.
Again, if your target market values sustainability, you'll want to keep this in mind as not to be perceived as wasteful by your customers. 
Again, if your target market values sustainability, you'll want to keep this in mind as not to be perceived as wasteful by your customers. 
If you want your customer's unboxing experience to be memorable, you'll want to consider all of these elements. 
Finding The Right Partner
When you are looking to design the perfect unboxing experience, you need to find the right partners. 
Your packaging needs to be: 
Sturdy
Sustainable
Affordable
Not only that, but you need to find a partner that allows you to design packaging that can grow with you easily. 
Preferably, when you are looking for custom packaging, you'll find a supplier with low minimum orders so that you can be flexible with how you present your product over time. 
Finally, you want to make sure that you are using a local packaging supplier that can get you your packaging in a reasonable amount of time instead of overseas suppliers that can't deliver in under 30 days. 
Getting more product reviews with unboxing
Once you have designed the perfect unboxing experience, you can start asking for reviews. You'll see that it will be easier to get them too! 
How To Boost Your Chances of Getting a Review
You can boost your chances of getting a fantastic unboxing video and review by focusing on: 
Insterts
Free samples
Take advantage of inserts
There is a higher chance of your customers reading the inserts you add to your packaging than opening your promotional emails. 
Adding inserts that talk about: 
How to use the product
Your brand story
A discount on their next purchase
Where to find you on the internet (social media, private groups, etc.)
are all targeted ways of reaching customers, helping them understand your product, and become loyal to your brand. 
Add in freebies
Another way to get favorable unboxing videos and reviews is to offer free samples or 'extras' like candy or a mini version of a product. 
Human beings are susceptible to reciprocity. When you give customers something free, they feel valued and are more likely to say nice things about you or leave you a glowing review. 
Follow up with a review request email
Once you have crafted the perfect unboxing experience, you'll want to follow up with a review request email. 
Remember, people are prone to reciprocity, so you will likely get a good review when you follow up with a post-purchase review request email. 
Here's how you can ensure that you get good reviews: 
Allow you to collect video reviews
Send your review request at the right time
Use a killer subject line that gets clicks
Offer your customers an incentive like

Cashback
Discounts
Loyalty points

Send a follow-up review email (if they don't answer the first)
Display your reviews on your website
One of the easiest ways to get consistent reviews is to use a suitable product reviews app that automates your review requests for you and integrates with your shipping partner to send your review requests at the right time! 
The Future of Unboxing
There is no doubt that the unboxing video trend will continue to grow! The unboxing experience you create will influence your business in so many ways, from loyalty to review generation. 
Be sure that you are standing out from the crowd and delighting your customers with memorable unboxing moments. The more unique your experience, the more likely your customers will be loyal to you and share their experience with the world! 
About Jameela
Jameela is the owner of the Shopify store Alora Boutique and the Marketing Manager for the Product Reviews App Fera.ai. You can find her on the interwebs on LinkedIn and Instagram