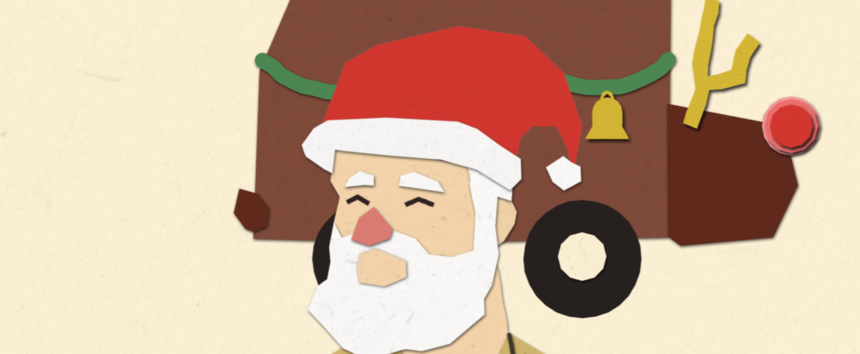 There are plenty of studies that help illustrate how clutter impacts mood, productivity, and those around us. Even without reading a peer-reviewed scientific journal, we know this to be true. A clean work station allows you to work with more focus and effectiveness. By implementing better stock-keeping strategies, optimizing warehouse layout, workflow automations, and upgrading your printing, your shipping area can remain free of clutter and you can ship more efficiently. 
Use ABC Analysis
ABC Analysis concerns itself with the idea that 20% of your inventory makes up 80% of your sales. These higher demand items don't need to be interspersed across your warehouse. High-demand items need to be at the front of your warehouse where you can easily access them. 
Group A: These are your highest demand items. They should be closest to the shipping area, with the most popular of these items on the middle shelves for the quickest and easiest picking. 
Group B: These are less commonly sold items. They are in the middle rows. Perhaps it's the offseason for them, too. Move your more summery items here during the holiday rush. 
Group C: These are your items that aren't doing so hot. Maybe they're items you unload to somewhere like Jet or offer bulk deals on to surplus stores. Keep these nearer the back. They can be stacked and compacted more since they're not in as high of a demand.
photo from Action Storage
Stay In Your Lane! Assign Orders Based on Areas
If you have a team of pickers, it's likely that they spend their days zipping past each other, weaving in and out of each other's way, going from this corner of the warehouse to the other to fulfill their various orders. Giving users a specific area to pick is a good way to cut down on excessive foot traffic. Furthermore, the better an employee knows a specific area, the more productive they become. If you have temp employees during the holiday season, you'll want to have them with your most experienced team members first. So keep them with the Group A pickers. As time goes on, you can assign them the Group B aisles since your Group A pickers may also be the ones packing the parcels. If you use a shipping management software, this user management strategy can be quickly applied using automation rules. 
Separate Shipping and Receiving
Creating a flow within your warehouse is important, particularly in the busy part of the year. One way to avoid clutter is to avoid the confluence of incoming and outgoing merchandise. Even if you only have one doorway into and out of your warehouse, avoid unloading material near the shipping area. If you are limited on space, the least you can do is to avoid shipping while unloading incoming inventory. 
Use Batch Shipping
Batch shipping is a great way to fulfill a lot of orders at once. Instead of preparing an individual order—over and over again—bulk printing a group of orders' picklists, labels and packing slips saves a lot of time and energy. Batching is common on a shipping software and a hallmark feature of them. Combined with automation rules, batching can make shipping be the easiest and quickest part of your day—instead of an overlong ordeal. 
Use a Thermal Printer
If you're using all of these time-saving features—ABC analysis, quicker picking strategies, automation rules—you're going to be filling your boxes quickly. And the last thing you want is to have a bunch of taped-up boxes sitting there ready to go without a label on them. A great option for printing quickly is to use a thermal label printer. Using thermal heat transfer, they print quickly and you can quickly apply the label to your custom poly mailer or custom mailer boxes. 
Final Thoughts
The holiday rush affords us with an increase in traffic and sales. And surely these are not without their headaches. However, there are always options for making fulfillment easier. We just have to be dynamic. In our sector, the expression "If it ain't broke, don't fix it" doesn't apply.
There are always quicker and more effective ways to run an online business. Adding an extra step doesn't always make things more complicated, in fact, it can make the journey easier. If you want to organize your shipping from a software perspective, ShipStation has you covered.
We've already discussed features like automation and batch shipping. But we also offer custom email and packing slip templates, rate calculators, postage discounts, branded tracking pages, user management, and detailed reporting, we take the guesswork out of shipping so you can get done quicker.