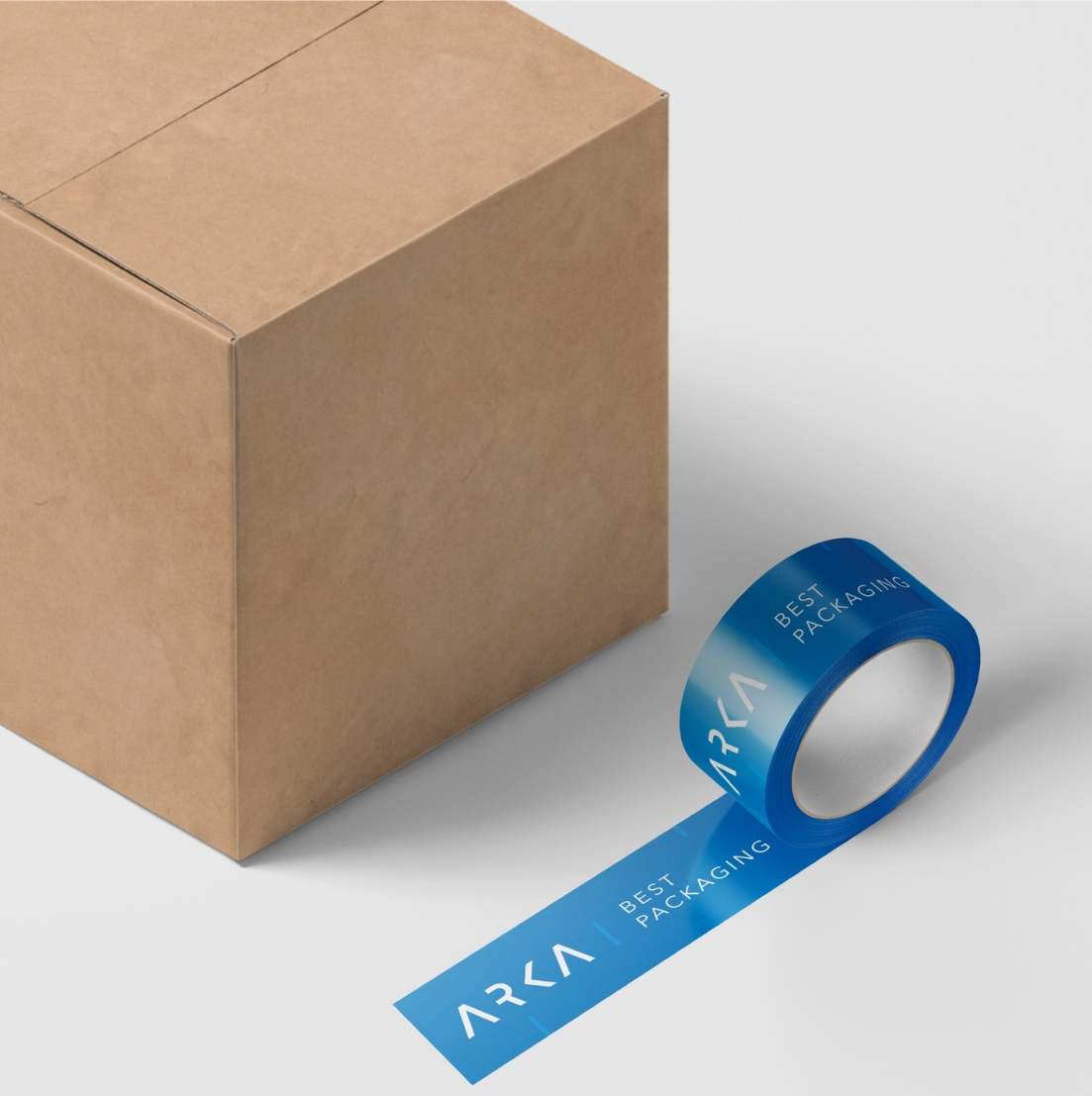 Amazon Packaging Programs Certification: What You Need To Know In 2023
Mar 22, 2023 by

Phillip Akhzar
If you are in the e-commerce business, you must have heard about Amazon packaging certification. The frustration-free packaging makes it easy for customers to open the package and see the product. 
Packaging has undergone many changes in the last decade. It has a modulating effect on the e-commerce industry. If you do not conform to the guidelines, you risk losing business. 
For customers, your packaging is often a first introduction to your business. It can create a lasting impression, earning brand loyalty and improving customer experience. To keep up with the packaging standards, Amazon has introduced some guidelines. 
These guidelines are important to follow as they assist businesses in meeting the current packaging trends; optimizing their fulfillment centers. Whether or not you sell on Amazon, these guidelines are vital for e-commerce. 
The Amazon packaging certification programs are designed to prevent waste while ensuring that you get brand loyalty. Let us discuss the important guidelines, updates and requirements by Amazon so you can benefit and win customer fulfillment. 
Table of Contents
1. What is Amazon's Packaging Certification?
Frustration-free packaging-FFP (Tier 1)
Ships in own container- SIOC (Tier 2)
Prep-free packaging- PFP (Tier 3)

2. Process of Amazon's Certification Program
3. Amazon Certification Requirements
Packaging construction
Minimum dimensions for packaging
Package sealing
HAZMAT products
Labeling and printing
Product-to-Packaging Ratio
Recyclable packaging
Easy to open packaging
4. Conclusion
5. FAQs
How much is Amazon's chargeback?
What are Amazon packaging certification guidelines for envelopes?
What size does Amazon SIOC require?
What is Amazon's Packaging Certification?
Amazon's packaging certification program was introduced in 2008. The program aimed to provide frustration-free packaging to reduce weight, excite customers with its easy-to-open packaging style and make tons of packaging materials 100% recyclable. 
Since then, the program has grown, and the brand has taken many initiatives to optimize packaging. As they work with manufacturers worldwide, it helps them develop sustainable packaging to achieve online fulfillment. 
With Amazon's packaging program, businesses certify that they have a frustration-free, e-commerce-ready packaging style that conforms to sustainability. 
The program is designed for vendors and sellers to reduce packaging waste and make the packaging functional and easy to open. It includes a technical review by professionals and transit testing at their third-party ISTA-certified facilities.  
Amazon packaging certification is divided into three tiers. Let us discuss them for your ease and clarity. 
Frustration-free packaging-FFP (Tier 1) 
This packaging certification program focuses on consumer and environmental-friendly packaging. As the name suggests, the packaging style requires less time and effort to open the package. 
FFP was designed to give a customer a hassle-free unboxing experience, which is vital to the customer experience. The use of cardboard boxes, mailers, shipping boxes, pouches, etc. that ensure an optimal customer experience has gained popularity.
Some important guidelines for FFP are:
Packaging design should not have cutouts or windows

Customers should be able to open the package within

120 seconds

No plastic packaging

Packaging should be recyclable

Packaging should not contain single-use plastic, plastic bag, shredded paper, sealed shells, blister packs, packaging peanuts and wire ties. 

Packaging should arrive at the customer's doorstep fully protected.  
With frustration-free packaging incentive expansion, vendors will receive financial incentives per certified unit shipped between October 1, 2021, and December 31, 2023, for one year following enrollment.
Ships in own container- SIOC (Tier 2) 
This packaging style means the product should be fully sealed for transit. It means shipping your product in the same packaging, hence the name SIOC. The packaging should withstand transportation hazards. 
As the program focuses on recyclable packaging, it is important to be watchful of plastic waste. Some products might need materials for extra protection. The aim is to make them from recycled materials to reduce the waste in landfills. 
It helps in reducing the time and effort of packaging products. The strategy works well in single-item cart sizes or brands with SKU kits. 
Some essential guidelines for SIOC products are: 
Products must not be hazardous goods.

Products must have proper identification labels.

Open edges should be completely sealed.

Packaging must keep the product safe
Prep-free packaging- PFP (Tier 3)
Unlike SIOC, the items cannot be shipped in their container. The items need to stick an Amazon label Overbox and facilitate shipping. The items can be shipped without additional preparation to prevent damage or leak with prep-free packaging. 
PFP packaging must protect the product, and it should be stress-free for the customer to open the package. 
Do not worry; Arka can take care of your packaging because we are Amazon certified. 
Process of Amazon's Certification Program
To give customers hassle-free packaging and make it recyclable, Amazon certifies that your product falls under E-commerce Ready Packaging or Frustration-Free Packaging. Seller Central and Vendor Central manage the process. 
The process includes a technical analysis led by a team of packaging professionals from Amazon. It is followed by transit testing from Amazon's Packaging Certification Lab or ISTA-certified facility. 
For ease, we have broken down the steps:
Enrollment: at this point, you must enroll your packages via Seller Central or Vendor Central.

Lab Review: you need to give package images for review. You can ship samples to Amazon's packaging Certification Laboratory for transit testing.

ASIN Launch: as you pass through Lab Review and Testing, Amazon certifies the ASINs, which are FFP, or ECR. 
Amazon Certification Requirements 
As we step into 2023, there are specific requirements by the Amazon certification that you must follow. Let us go into details of each condition, so nothing stays unclear. 
Packaging construction
The packaging design should be firm (6-sided rectangular shape) enough to withstand a single delivery or LTL (Less-than-Truckload). LTL is a term used for transporting small freights or when freights that do not need a whole trailer. 
Though 6-sided corrugated cartons are preferred, businesses can use envelopes and padded mailers. These materials have less packaging weight. Poly bags are not advisable to use. 
Packages should not have cut-outs or windows, but access holes are permissible. Hand holes should not exceed a dimension of  3 x 1.5 inches with 1.5 inches as the radius.
Minimum dimensions for packaging
Businesses are required to follow the minimum packaging requirements for sizes. We have given a chart below for your understanding. 
Acceptable Packaging Dimensions for FFP and SIOC 

Length 

Width 

Height 

9 inches (228.6 mm)

6 inches (152.4 mm)

0.375 inches (9.5 mm)
Amazon has strict policies in terms of its packaging dimensions. Any package smaller than the one mentioned above qualifies for PFF (tier 3). 
Package sealing 
A robust and properly sealed package style is needed for a smooth supply chain. Businesses should make sure that the package is sealed properly. It has many incentives, one of which is to give a great customer experience. 
The locking tabs of the package should be sealed using tape or glue. You can use non-metal bands for structural strength if you ship a bulky product. Shipping too many items using straps and bands around is not allowed. 
HAZMAT products
High-risk products like battery-operated lithium products, items with magnetized materials, glues, adhesives, beauty products, etc., are HAZMAT products. Such products are kept in specialized distribution centers. 
So, businesses must identify the products and take safety measures to make safe delivery possible. 
Labeling and printing 
Labels should have clear instructions about the contents and handling of the package. The certified packages should conform to the carton-making and labeling requirements. You can find them in the Shipment Prep and Transportation Manual.
Product-to-Packaging Ratio
The total cubic volume of a product with all the necessary components defines a package. It is essential to calculate the formula of the product-to-package ratio. The formula is:
Product's total volume ÷ Package's total volume
Fragile products should have a box utilization score higher than 30% and 50% for both Tier 1 and Tier 2 certifications. 
Recyclable packaging
The climate pledge committed to achieving net zero carbon emissions by 2040 has led Amazon to take these measures. For this reason, Amazon encourages using less material and recycled content, so landfills are not overloaded. 
Moreover, the aim is to make the disposal process easier for customers. Using recyclable packaging material or curbside recycling makes it easy for customers to dispose of. They can throw the remnants in the recycling bin. Amazon encourages the reuse of packaging materials. 
Following are the materials that Amazon accepts for packaging:
Corrugated materials

Paper-based materials

Plastic materials that have SPI codes 2 (HDPE), 5 (PP), and 1 (PET)
There are some exceptions:
Businesses can use film bags or plastic bags if a product is prone to dust/abrasion or if there is a risk of contamination. Plastic films must be printed with proper SPI codes 4 (LDPE) and 2 (HDPE). 

Amazon does not always encourage using bubble wrap; the product should be wrapped in a polybag or box. 

For cord organization, a twist tie can be used for securing the package. 

Silica gel bags are permissible
Easy to open packaging 
The primary focus of the Amazon certification is to make it easier for customers to open the frustration-free packaging. A customer should be able to open a package within 120 seconds. The package should be without plastic inserts, blister packs, shredded paper, etc. 
The latest update says that items greater than 20 lbs or 18 inches x 14 inches x 8 inches should come under the category of ready-to-ship (Tier 2-SIOC/Tier -FFP). 
In a nutshell, 
Certification Requirements 

Amazon Packaging Certification Tiers 

Requirements

Tier 1 (FFP)

Tier 2 (SIOC)

Tier 3 (PFP)

Protective against damage 

ISTA 6 compliant 

No Amazon-prep required 




        ✔




        ✔




         ✔

Designed to reduce waste 

Ships without an Amazon over box 




        ✔




        ✔

Recyclable packaging 

        ✔

Easy to open 

        ✔
Conclusion 
Amazon packaging certification has become a necessity for the e-commerce industry. It ensures that the guidelines improve customer experience and enhance unboxing moments. It also helps the environment with emissions reduction. 
At Arka, we ensure you do not have to worry about such intricacies. Our products  are Amazon and FSC certified so that you can give your customers a frustration-free packaging experience.  Reach out to us so we can help you and the environment. 
FAQs
How much is Amazon's chargeback?
Amazon's chargeback is $1.99 per unit for uncertified non-sortable ASINs. Amazon is not expanding chargebacks to sortable ASINs. 
What are Amazon packaging certification guidelines for envelopes?
For shipping delicate items and documents, businesses can use envelopes. They should be plain to improve the sorting process. In the US, envelopes must exceed the minimum size of 6.5 x 4.5 x 0.375 inches.
What size does Amazon SIOC require?
Vendor-created packaging must secure the product, so Amazon does not have to wrap additional materials. The product must be at least 20.32 cm x 11.99 cm x 0.95 cm in size.