Whether you're shipping occasionally to fulfill orders from your Etsy shop, or you have a well-oiled fulfillment center handling hundreds of orders per day, you will have invariably come across a very important question: which carrier should I choose?
There are many different options out there, but the most popular in the United States are invariable USPS, UPS, and FedEx. Each of these services have distinct advantages and disadvantages, and when compared against each other these differences become apparent. Let's take a look at each one and understand the pros and cons of each.
USPS First Class Mail
Pros:
If you are looking to mail anything under 13 ounces, and you don't require package tracking, and you are shipping with a sufficient lead time that urgency is not a primary concern, then shipping with USPS First Class Mail might just be for you!
If you ship frequently, USPS has a commercial-plus program that will allow mailer shipments up to 16 ounces (one pound). Another interesting note: USPS reported in January of 2018 that the average first class mail took 1-3 days to reach its destination terminal. Priority mail took 1-3 days as well, diminishing the value proposition of priority mail somewhat.
Cons:
USPS First Class mail is extremely restrictive. You will be restricted in your packing materials to a certain extent. You will be extremely restricted in weight. You will not have any sort of tracking insight, which essentially nullifies your ability to make claims and resolve customer queries regarding shipments. It is, however, the cheapest option by a wide margin.
You will also experience delivery times longer than average if you are shipping across the country, and you should not use this option with any US territories or non-contiguous states.
USPS Priority Mail
Pros:
Priority Mail is a premium service from USPS, and as such it has many more features Mail provides tracking information on its shipments. It is also an extremely reliable way to reach non-contiguous states and territories (include packages sent to members of the armed forces). than First Class Mail that most eCommerce businesses will find helpful. For instance, the weight limit is much higher with Priority Mail: as long as your package weighs under 70 pounds, it qualifies. Compared to overnight express shipping, the costs are far more reasonable, and it is reasonable to assume that packages sent via USPS Priority Mail will reach their domestic destination in 2-3 business days.
Cons:
USPS Priority Mail is generally considered marginally quicker than First Class Mail at best. In fact, the USPS itself acknowledged that delivery times, on average, were equal. For packages under 13 oz., you might find that Priority Mail doesn't fit your business needs compared to First Class Mail. There is also no money-back guarantee associated with Priority Mail.
UPS Ground
Pros:
UPS is the delivery carrier of choice for Amazon Prime, so they are clearly doing something right. They also have a ground service that is based on distance. This product competes with FedEx Ground and Priority Mail. UPS is very cost effective, and they offer a guaranteed delivery date.
Cons:
The shipping time of UPS Ground can be longer than USPS Priority Mail. Whereas you can reasonably expect any domestic shipment taking no longer than 3 days with Priority Mail, UPS Ground can indeed take 5 business days. To compound matters, UPS Ground doesn't delivery on Saturdays. UPS Ground should not be a primary consideration if time is critical.
UPS Express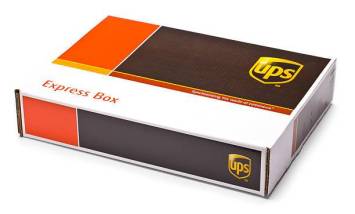 Pros:
UPS has a plethora of express options ranging between three days with UPS 3-Day Select to same-day delivery through UPS Express Critical. UPS Express Critical is perhaps the most impressive, as it ensures on-time delivery to all 50 states and Puerto Rico. A specific delivery commitment is provided when the order is placed. The shipment is then put on the best available flight, no matter what the day. More practical is UPS 3-Day Select, which is perhaps most comparable in commitment to Priority Mail.
Cons:
UPS 3-Day Select doesn't deliver to Alaska, Hawaii, or any other US territories. Saturday shipment is still not an option. Options like UPS Express Critical are indispensable for time-sensitive deliveries, but these express services are extremely expensive and not at all practical for traditional shipments.
FedEx Ground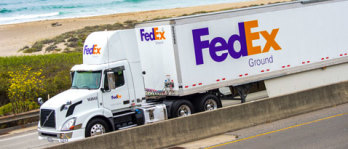 Pros:
FedEx Ground (or Home Delivery) is very similar to UPS Ground in both rates and shipping time. The packages have full tracking, and the time of delivery is guaranteed. Many customers find FedEx customer service to be the best of the UPS, USPS, FedEx trifecta, so if you are looking for a relatively understandable and transparent dispute process, this might be your best option. FedEx Ground delivers on average 2.2 days (if shipped on a Monday), which is over half a day faster on average than UPS Ground. FedEx also delivers on Saturdays.
Cons:
FedEx Ground takes, on average, almost half a day longer than USPS Priority Mail to reach its destination. Being that it is a ground service means that turnaround from shipment to destination won't be as quick as other express services.
FedEx Express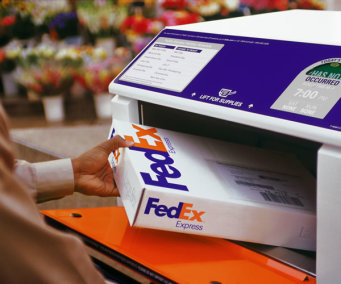 Pros:
FedEx essentially wrote the book on express shipments. You'll get all manner of express shipment that you can expect with UPS express services, and the added advantage is that FedEx actually ships internationally with an express service, an arena typically dominated by DHL. FedEx 2-Day Saver is not a bad option for fulfillment of expensive products, assuming your margins can compensate for the price. The price for FedEx 2-Day is significantly lower than the overnight rates, which therefore makes it far more tenable.
Cons:
Much like UPS' express offerings, FedEx Express is expensive and not at all practical for shipping in bulk. The one reasonably practical option, FedEx Saver, is still often more expensive than UPS' comparable option and USPS Priority Mail.
Ultimately, your choice of a shipping carrier should be carefully decided after a thorough investigation of your needs and their offerings. Typically speaking, you will find that USPS First Class is most advantageous for packages under 13 oz (or, if you can access their commercial program, one pound).
Beyond a pound, it comes down to shipping speed. USPS Priority Mail is more expensive than either FedEx or UPS Ground options, but it does reach its destination somewhat more quickly. UPS and FedEx have superior express options that can get your package to your customer even more quickly, but this effectiveness comes at a premium. Good luck out there!
You've already dominated your local market. Now it's time to set your sights higher and start shipping internationally. Learn the basics of expanding your ecommerce company with our partner @shipstation's free guide!