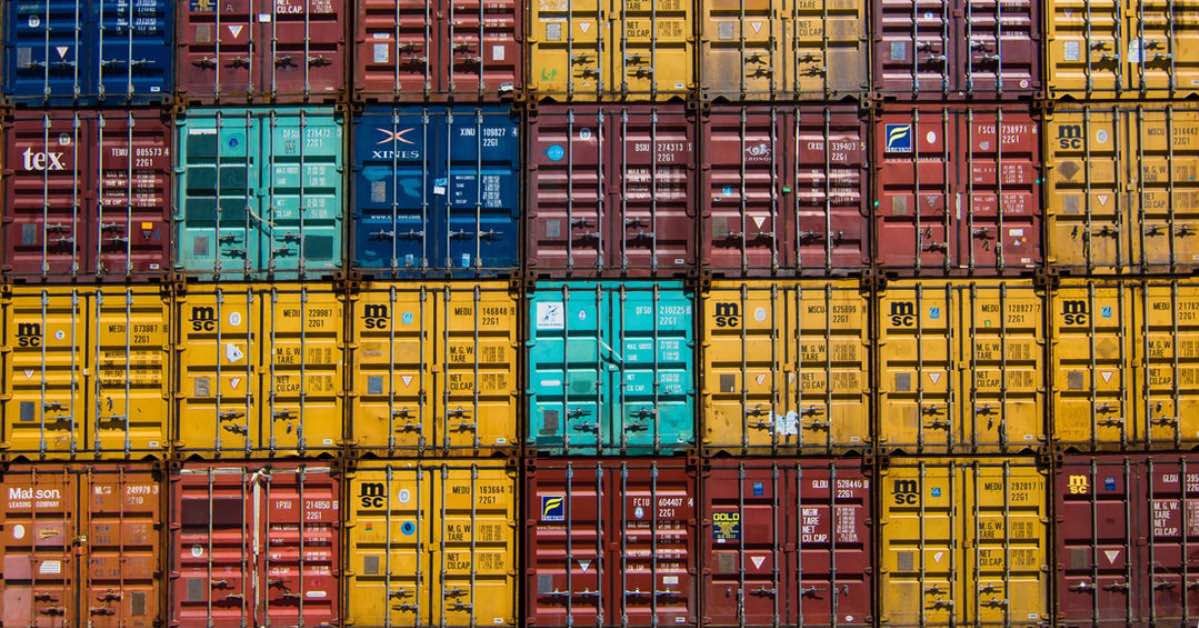 How To Choose an Order Fulfillment Partner in a Post-Coronavirus World
May 25, 2020 by

Maria with Arka
Running a business takes a lot of effort, even in the best of times. Products have to be manufactured, services provided, customers pleased, employees kept happy, and advertisements run. It's enough to make your head spin…
Then the coronavirus pandemic happened. This massive, life-changing event, still unfolding, has left businesses reeling, making them set up online. Many service-sector brick-and-mortar businesses are dabbling in eCommerce for the first time. Coffee shops are selling special coffee blends online. Hairstylists are coaching clients via FaceTime.
Many businesses are also finding out just how much effort goes into storing, packing, and shipping items. Shipping can be complex, but more than anything, it's time-consuming, annoying, and expensive. With everything else, businesses have to contend with right now to keep afloat, shipping processes often become Thing #246 to worry about. Always occupying the back of someone's mind when they're trying to sleep.
What is Order Fulfillment?
First, a bit of terminology: order fulfillment is the process by which items are stored, packed, and shipped to the customers. The concept is simple, but the execution is complex. Order fulfillment requires coming up with inventory control practices, storage and retrieval procedures, buying supplies for shipping, and printing postage without spending a single nickel more than necessary.
The good news is, you don't have to do it yourself: you can outsource order fulfillment to a third-party logistics company. There are a lot of companies providing fulfillment services, just like Fulfillrite included!
Why is It Helpful To Outsource Fulfillment?
At this point, a savvy business owner may object to the process. They may ask, "why would I want to outsource fulfillment, especially with everything else that's going on right now?"
Turns out that the arguments for outsourcing fulfillment are pretty similar to the ones from before the coronavirus pandemic. A smart fulfillment system can quickly become part of a company's strategic advantage, and there are five basic reasons why:
Saving money. Once you start shipping more than 100 orders per month, outsourcing fulfillment can save your business money. This is because fulfillment centers are able to negotiate lower rates on postage and supplies. If you ship enough orders, this will offset account and pick and pack fees. This is not even mentioning saved labor costs that you incur by shipping your own orders.


Good fulfillment provides a better experience. In 2017, 63% of customers expected three-day shipping by default. When you are able to meet or exceed those expectations, your business is much more likely to make customers feel like they had a great experience. It's hard to keep up that level of customer service when fulfilling your orders in-house.


Increasing customer retention. Providing better experiences increases the probability that customers will return to buy more items. This is especially great for business because good fulfillment can increase each customer's lifetime value so you don't have to spend more acquiring first-time customers and retaining old customers.


Fulfillment centers provide better inventory data. Keeping inventory by hand is a time-consuming and difficult process. When you outsource fulfillment to a dedicated warehouse, their system will automatically keep your inventory figures up-to-date, and you can use that data to make smarter business decisions.


You'll have more time to devote to value-adding parts of the business. Unless you're a shipping company, then shipping is not something why your business exists. Every moment you spent shipping is a moment not spent doing what your company is truly meant to do.
Do You Need To Outsource Fulfillment To a Third Party?
Of course, not every company is ready to jump headfirst into outsourcing fulfillment. You generally need to clear a threshold of 30 orders per month before considering fulfillment, although you can start early if you want to be able to scale rapidly.
When onboarding new customers, we advise them to consider their current business situation to see if outsourcing fulfillment is a good idea. Here are six signs that we like to use to determine whether or not a business needs third-party logistics:
Your customer base is growing. Once you have enough customers, shipping your own orders can quickly become overwhelming. It's often a good idea to outsource fulfillment before you need to.


You are unable to ship items quickly or accurately. If you don't have the time to do a basic business function correctly, it's time to delegate the work to a specialist!


You have too much work to do. As said above in the post, every moment you spend shipping items is a moment you aren't spending doing what your business is truly meant to do.


The business is getting complicated. After a certain point, business processes get too diverse for a single person to handle. Once you reach this point, your business runs the risk of becoming too complicated. If this is the case, outsourcing fulfillment can take away much of the day-to-day complexity.


Your shipping expenses are out of control. It might cost $10 to ship an item, but if you ship 1,000 items, then that's $10,000! After a certain point, if an outside company can ship your item for $8, $9, $9.50, or even $9.75, then you need to consider it to save hard-earned money.


You're running out of space. If you are having to consider a storage unit for your inventory, then it's time to outsource fulfillment. 
How Coronavirus is Changing Business Needs in Record Time
In the title of our post, we promised to help you choose an order fulfillment partner in a post-coronavirus world. So at this point, you may be wondering how the post-coronavirus world differs from the pre-coronavirus world.
As we see it, there are three things to consider that affect your potential need for fulfillment, your experience with a fulfillment partner and whether you should start working with one (or switch to another).
Rapid changes in demand. From haircut sets to dried beans to, yes, my friends, toilet paper, demand for certain items has changed incredibly and rapidly. For some businesses, this economic hard time has, paradoxically, led to an extreme surge in demand. That means a lot of home-spun operations are having to think long and hard about finding a fulfillment partner for the first time.


Rapid changes in distribution. At the same time, supply chain disruptions due to the coronavirus have been a problem since before the disease it causes was given the name COVID-19. Certain raw materials have become hard to get your hands on. Some warehouses have been days or weeks behind.

Even the best fulfillment centers have struggled to keep up with demand. That means you might receive slower service than promised, even if the fulfillment center is doing an exceptionally good job. For the duration of the pandemic, you must expect some level of delays.


Delivery restrictions. Finally, all postal carriers, be it the USPS, UPS, FedEx, or DHL, are imposing tight restrictions on delivery, often on short notice. Many countries are not accepting mail from the US. Some countries are receiving mail by much slower sea shipping. Priority mail is taking longer to deliver domestically.

This is likely to go on for a while. Thankfully, the supply chain experts who work at fulfillment centers are in a much better position to act on news in a timely manner. For individuals trying to send mail to Malta or Angola on short notice, this may not be the case, depending on when you read this. 
How To Choose a Fulfillment Partner
When it comes to choosing a fulfillment partner, there are tons of factors that you must consider. We'll name several here:
Speed of delivery
Quality of customer service
Volume discounts
Pick and pack pricing (the cost to retrieve items from inventory and pack them to go to a customer)
Whether they fulfill crowdfunding campaigns
Whether they can/will insert marketing materials into custom boxes
Warehousing practices
Their software, including ease-of-use and inventory management
Returns management
Customs and importing guidance
Kitting (preparing multiple items to be shipping as single bundles)
Of course, these are all features. They may or may not be relevant to your business, but there are words you will want to bring up with conversations with account reps. They're the terms you will want to Google to learn more.
However, if you want to really evaluate a fulfillment company's quality, look for these specific seven things:
Check out their online reviews. Make sure they're getting good reviews. Check out some bad reviews, too, and see if you can learn from those as well. When their service breaks down, how precisely does it break down?


See if they have a history of delays. A fulfillment company lives and dies on how quickly it can get packages out the door. Delays are a massive red flag. (Coronavirus-related delays, of course, being an exception, for the reasons which we mentioned earlier.)


Make sure they are good communicators. Good fulfillment companies are good communicators. They can tell you where your inventory is and whether it has been fulfilled. When serious issues like the coronavirus pop up, they will keep you informed so you know what to expect, even if that means delivering bad news!


Make sure you're not going to be locked into a long-term contract. This is a red flag in the warehousing industry.


Check the pricing and make sure it's clear. Good fulfillment companies will charge for pick and pack fees, postage, storage, special supplies (if needed), and most will charge a recurring account fee. Make sure the pricing is clear and that there are no hidden charges.


Make sure their software is easy-to-use. If you outsource fulfillment, your main relationship with them is going to be through software. Make sure it's easy-to-use. Otherwise, you'll get sick of it quickly.


Confirm that the fulfillment company will process returns. Some fulfillment companies do not process returns. This is not common, but there are still a few holdouts out there.
How Coronavirus is Affecting Fulfillment & What You Should Look For
It is worth remembering that we live in a particularly unique time. While most of the factors that go into selecting a fulfillment company remain unchanged, there are a few things to remember.
It's an extremely busy time for fulfillment warehouses. There are a lot of service disruptions. That means delivery time is less important, but communication is much, much more important. In fact, communication is the number one most important quality a fulfillment company can display right now. When evaluating potential alternatives, pay attention to the ones that are doing a good job keeping their customers informed.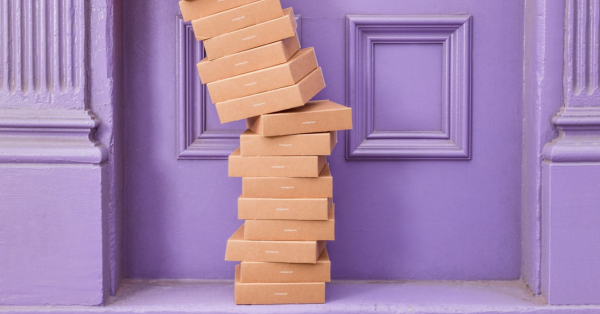 Final Thoughts
Shipping your own orders requires a ton of work. Sometimes, it just makes sense to have another company do the work on your behalf. This was true before the coronavirus pandemic started and may be even more true now.
Choosing an order fulfillment partner requires you to weigh a lot of information and consider your business needs. More than ever, though, your fulfillment partner must be an excellent communicator. Any company that can help you run your business in this complicated, rapidly-changing business environment is a company you can rely on through thick and thin.
You can also check Arka's custom boxes. Arka helps create a memorable unboxing experience with their top-quality custom mailer boxes and custom shipper boxes. You can find eco-friendly and sustainable packaging options for your brand.
Need help fulfilling your orders? Click here to request a quote from Fulfillrite.
Brandon Rollins is a Marketing Consultant at Fulfillrite. His main areas of expertise are online marketing and supply chain management. He also runs Pangea Marketing Agencyand Pangea Games.