A 3PL is (third-party) logistics and supply chain management.
Order fulfillment is a huge part of an e-commerce business's success, but fulfilling orders in-house can take time and resources away from new product and marketing campaign planning. For this reason, many e-commerce retailers choose to outsource order fulfillment.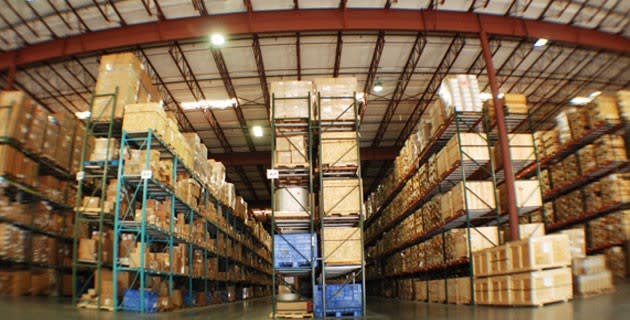 If you've decided to outsource order fulfillment, the next step is to choose a third-party logistics provider, or 3PL. But with so many options to choose from, how do you pick the perfect e-commerce fulfillment provider for your business? Here are the three most important things to consider when selecting a 3PL.
1. Technology-First Platform
Working with a 3PL should make your e-commerce operations easier, not more complicated. To streamline operations, modern 3PLs leverage technology that connects to your e-commerce platform. This helps automate the fulfillment process by pushing orders to the 3PL as they come in, rather than you taking the time to enter orders by hand.
If you use a major e-commerce platform like Shopify, make sure to choose a 3PL that integrates directly with that platform. A technology-enabled 3PL will sync orders from your online store, and it can centralize your data on inventory levels and customer information. Your 3PL should act as a one-stop shop for all things inventory management and fulfillment.
2. 2-Day Shipping
Two-day shipping might seem like a luxury. But with customer expectations constantly rising, most e-commerce stores can no longer afford not to offer two-day shipping options. 73% of shoppers expect affordable, fast deliveries, and 60% of customers will abandon their online shopping cart if shipping, taxes, and other fees are too high.
The best way to choose a 3PL with affordable two-day shipping is to look for a 3PL with multiple fulfillment centers near major metropolitan areas, such as New York, Chicago, and Los Angeles. A 3PL with a network of fulfillment centers enables you to store inventory near your customers, reducing the shipping distances and keeping costs low.
If your customers are distributed across the country, you can split inventory across multiple fulfillment centers. Offering affordable two-day shipping can reduce shopping cart abandonment and build customer loyalty.
3. Data-Driven Fulfillment
Last but not least, choose a 3PL that leverages data in every part of the fulfillment process. A data-driven 3PL uses analytics to improve efficiencies across the order fulfillment process. Choose a 3PL that offers inventory management and advanced reporting based on order data. This reporting can include peak fulfillment times, sales by channel, revenue of orders shipped on a given day, customer location data, and more.
The data collected by your 3PL's fulfillment software can also help you set reorder points for your inventory, which can enable automatic reorder notifications that will prevent stockouts. The right 3PL uses historical data to determine if and how you should distribute your inventory across fulfillment centers, as mentioned above.
Equipped with this knowledge, you can now find a 3PL that can streamline order fulfillment and improve the experience for your customer. Not sure where to start? Check out the ShipBob Blog for more information on growing your e-commerce business and making the most of your partnership with a 3PL.