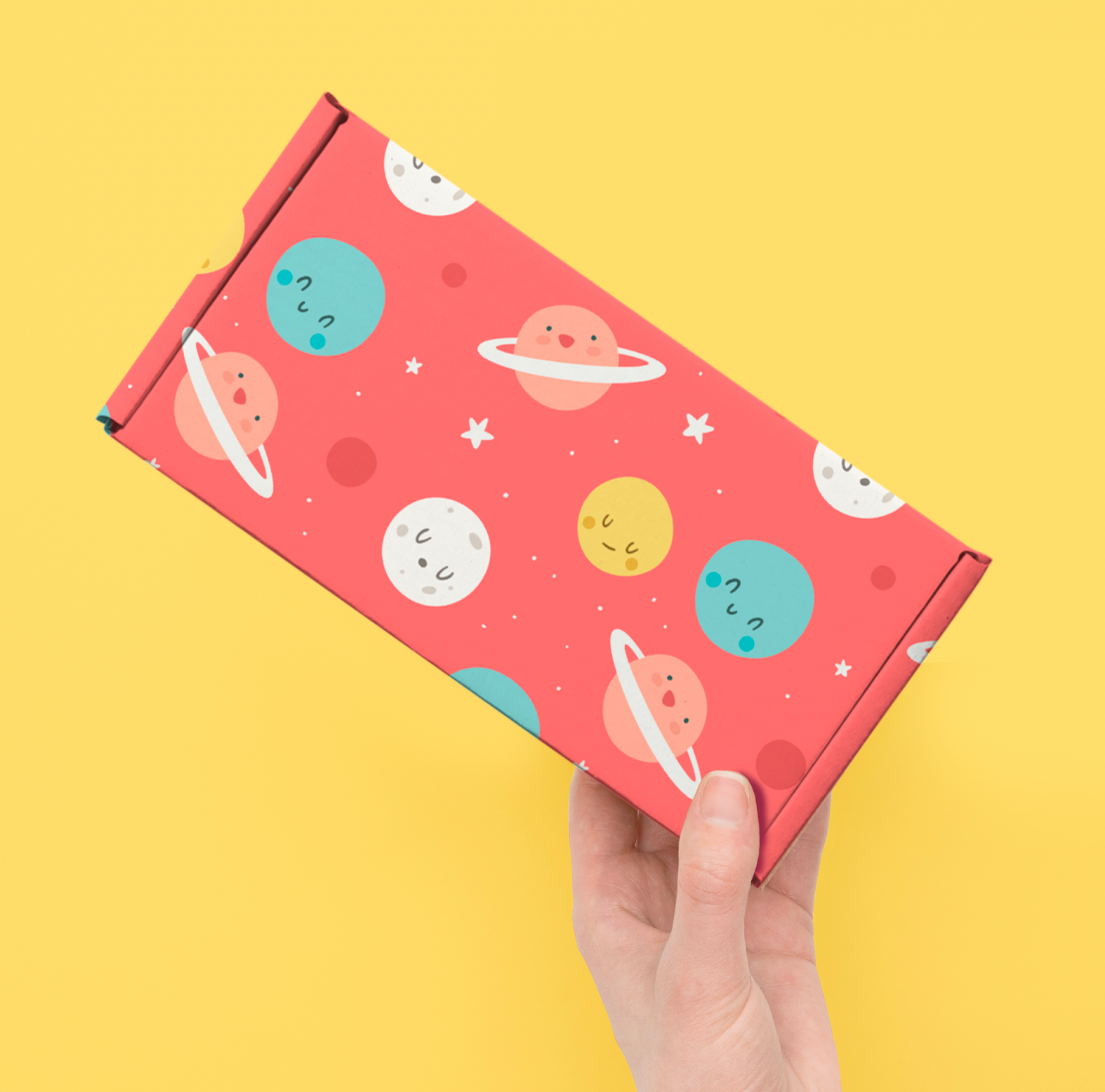 Simplifying Returns: All You Need to Know About Return-friendly Packaging
Jun 09, 2023 by

Phillip Akhzar
Return-friendly packaging has become an essential aspect of e-commerce in recent years. With sustainable packaging acquiring a solid place in packaging trends, customers have started to notice and appreciate return packaging. 
Take a moment and put yourself in your customers' shoes. You order a shirt and are naturally excited about opening the parcel. The parcel arrives, but to your disappointment, the shirt is not the right size, and the color looks different. 
You know you have 15 days to return the product, but it arrived in a poly mailer which is torn now. As packaging is not reusable, how will you return the product? Not only was your purchase a failure, but now you will pay to return the item. 
Now ask yourself this question. Will you return to the brand to shop again?
Our guess is a big NO. 
73% of shoppers say that the overall returns experience affects their likelihood of purchasing from a brand again.
In many cases, the post-purchase experience is often overlooked. 
In reality, this undervalued part of the purchase determines the performance of the brand and helps build brand loyalty. Return-friendly packaging enables brands to make the post-purchase experience memorable and comfortable.
We cannot deny the importance of sustainable packaging. While custom packaging gives your customers a branded experience, return packaging makes returns easy (if something goes wrong).  
Designing return-friendly packaging simplifies returns, giving customers a comfortable experience even after the purchase. It helps them trust the brand, and they are more likely to return to you.
Let us see how small business owners or e-commerce businesses can simplify returns and design return-friendly packaging.
Table of Contents 
What is Return-Friendly Packaging?

Why Do Customers Return Items?
Incorrect product description
Damaged product
Poor product quality
Delivery problems
Buyer's remorse
Wrong order
Tips for Return-Friendly Packaging
Accurate product information
Sustainable return process
Keep customers informed
Keep an eye on return fraud
Offer store credit/exchange
Return Friendly Packaging Solutions
Mailer envelopes
Custom mailers
Pouches
Frequently Asked Questions (FAQs)
Why is return-friendly packaging important for e-commerce?
What is the return rate of products?
What is Return-Friendly Packaging?
Packaging design that enables customers to return a product easily is defined as return-friendly packaging. One of the important aspects of packaging solutions is to allow customers to reuse the same packaging for returns. 
Businesses use eco-friendly packaging to keep customers satisfied. Providing a great unboxing experience is often considered essential to customer fulfillment. With new packaging trends, simplifying returns has become essential in the post-purchase phase. 
Today, packaging is not only about putting a product in a custom box. It now requires attention to small details that make the retailers stand out. You should give your customers return-ready packaging to keep your brand ahead of your competitors in 2023 (and beyond). 
Return-ready packaging means your customers can reuse the packaging for returning an item. If the product gets damaged or, for some reason, the customers are not satisfied, they should be able to return the product quickly. 
Using eco-friendly packaging materials helps businesses build brand loyalty. Packaging products ensure the item's protection and give customers a branded experience. Return packaging is a cherry on top that determines success.
Why Do Customers Return Items?
The average e-commerce return rate hovers around 20-30% making e-commerce return even more important. 
As an e-commerce business, something can go wrong, and your customers might have a problem with the product. Online sales do not allow customers to assess the product, so they might find issues once it reaches them. 
It gives them a chance to check the product thoroughly and make a return if they are unsatisfied. 54% of buyers say that free returns or exchanges are the second biggest influence on whether they buy from a brand. 
So simplifying returns is essential for the success of an e-commerce business. 
There are many reasons why customers return an item. Following are some common reasons that might help you know the root cause. 
Incorrect product description
Customers read the product description before purchasing an item to see if it aligns with what they seek. They believe the retailer and place the order. However, if they find any discrepancy between the written description and the product, then expect a return. 
Damaged product 
High-quality packaging products and the safety of the items are essential when it comes to the success of an online business. The last thing you want is unhappy and dissatisfied customers. So, the product must reach its final destination in one piece. 
The shipping process can sometimes be precarious for products. The product might get damaged during transit which results in returning the item. Businesses should make the return easy in such cases. 
Poor product quality
Business owners should assess the quality of their products and the packaging materials they use for shipping. The poor quality of the product can put the customers off, and they might not return to you for future purchases. 
Delivery problems 
Even if the product quality is top-notch, something can go wrong during the transit. Even if you provide a sustainable packaging solution, products might get damaged during shipping, giving customers a bad experience. 
Or it might arrive later than the expected date, which ruins the experience for customers, and they might not use the product at all. 
Buyer's remorse
Sometimes it is not your fault, and the buyer's remorse kicks in when the customer realizes they no longer need the product. With a simplified return policy, you can expect them to return later. 
Wrong order 
Customers can place the wrong order and realize it once it reaches their doorstep. They may have ordered a part that does not go well with the equipment, ordered the wrong clothing size, or accidentally placed multiple orders. 
If the product is useless to them, the customers are likely to return it. They would expect the return process to be easy, which is where return packaging plays its role. 
With return-friendly packaging, businesses can ensure that they offer more than just the perceived value of the product. 
Along with eco-friendly packaging solutions, brands should focus on simplifying returns so customers do not feel the need to look somewhere else. 
Tips for Return-Friendly Packaging
Using recycled materials and recyclable packaging puts customers ahead of their competitors, sending a message that they care about the environment. Delivering a product safely using sturdy packaging materials is the primary goal of brands. 
However, today customers want more than the safe delivery of the item. While it is a necessary and decisive factor for the success of an e-commerce business, many customers find little details fascinating. 
For instance, how easy it is to return purchased items is one of the ways to impress customers and build customer loyalty. They find the aspect impressive as it makes it easy for them to return the no longer needed item. 
Corrugated boxes, mailers, kraft boxes, cartons, bubble wrap, cardboard boxes, etc., are friendly packaging options that make the return process easy for customers. 
We are sharing some useful tips that can help you simplify the return of purchased items and keep customers satisfied with your services. 
Accurate product information
Transparency is essential when fostering the connection between the customer and the brand. Customers who feel that the brand is transparent regarding their products and provide accurate information find it easy to purchase an item. 
All the product descriptions should be clear, and brands should avoid putting vague information that can mislead customers. Your product description should set expectations close to reality so they do not get disappointed when the product reaches them. 
If the customer receives a product different from what they were told, they will likely return it without thinking twice. So, make sure you are transparent about what the product can and cannot do.
Steps to return the product should be easy so customers do not face any problems while returning the product. Moreover, the return policy and process should be communicated so customers do not face issues while returning the product. It helps brands in building trust. 
Sustainable return process
The aim of reducing the carbon footprint has led many e-commerce stores to transition to sustainable packaging options. With eco-friendly packaging, brands are trying to reduce plastic waste in landfills. 
Having a sustainable return process that reduces packaging waste offers an eco-friendly packaging solution. It reduces the negative environmental impact as customers can return the item quickly instead of throwing it in the landfill. 
Moreover, using a packaging design that is easy to open and close for returns offers brands a way to minimize packaging waste. 
Keep customers informed
Be honest with customers and guide them about their online return. Do not leave your customers midway, and keep them informed about the status of their return. Once a customer initiates the return of an item, do not keep the information from them. 
It helps brands build customer satisfaction, and they find it easy to trust a brand. They also appreciate the returns management process, which helps build loyalty.  
Keep an eye on return fraud 
Return fraud is a common occurrence where a customer returns a stolen item or claims that the item never arrived so they can return it later. Be aware of such people, as it can affect your actual customers. 
Keep track of customers that show such behavior. One way is to check customers with high return rates and see if they are honest in their claims. You can also ban serial returns to keep the supply chain moving smoothly. 
Offer store credit/exchange 
A simple exchange offer or store credit helps you in minimizing the return. You can avoid the intake of a returned item by offering something valuable in exchange. It helps companies keep the sales revenue running. 
Moreover, it also builds a good image of the brand that helps customers trust them and return for future purchases. 
Return Friendly Packaging Solutions 
With return-friendly packaging options, businesses can make sure to give their customers a great experience and make an item's return easy. Sustainable packaging options and shipping boxes help customers return an item with ease. 
Following are some packaging options that can help companies simplify the return. 
Mailer envelopes 
With an easy-open tear strip, customers can open the mailer easily instead of making it unusable. Some mailers come with an easy-to-open strip that helps them keep some part of the packaging intact. 
The feature creates a wide opening for customers to take the product out easily. If a customer wants to return the item, they can simply put a tape on it. Some mailers also have a second adhesive strip that lets them re-seal the item. 
Custom mailers
Custom mailers do not require tape; with their built-in locking mechanism, they stay closed during transit. Even after the customer has opened the mailer, they can close it again by simply tucking in the edges. 
Such a mechanism helps keep the mailers in good condition. Even if the customer accidentally tears it, they can use adhesive tape to join the torn pieces. 
Custom mailers are ideal for returning an item. Customers just have to put the item back in and re-seal the box for a safe and easy return. 
Pouches 
Bubble pouches provide enough cushioning for items when they are in transit. 
Businesses do not have to worry about product damage. However, if for some reason the customer does not like the product, they can return the item simply by using tape for wrapping it.
Building a return policy that customers enjoy is essential for retail business. Since your customers interact with you offline, a great customer experience is the only way to encourage them to return. 
With these packaging solutions, brands can simplify returns without obstacles for customers. It helps brands with brand awareness and building trust. 
Conclusion 
Designing return-friendly packaging has become important in recent years. Demonstrating the power of hassle-free returns, USPS reports that almost all consumers will buy again if they can quickly return their original orders.
Brands should ensure that apart from custom packaging and branded experience, they offer their customers a hassle-free return policy. Simplified and return-ready packaging impresses customers, who return to you for the same experience. 
At Arka, we understand the importance of a great customer experience, and our products offer you to make the experience worthwhile for customers. Connect with us today and find out how we provide return-friendly products to help you streamline the process.
Frequently Asked Questions (FAQs)
Why is return-friendly packaging important for e-commerce?
Return-friendly packaging is important for e-commerce as it enables retailers to make it easy for customers to return items that are no longer needed. It helps build a deeper connection and is a great way to build loyalty. It also gives businesses repeat business due to the ease of return they offer. 
What is the return rate of products?
A return rate calculates the number of units returned against the number of units sold. You can calculate the return rate by dividing the units returned by the units sold. Multiply the product by 100 to get the percentage.