For an e-commerce business, there is no platform quite as easy to work with as Shopify. For one, it has a smooth UX that makes it an instant favorite choice for those who would rather avoid long lines of code. As a website builder, it comes equipped with tons of features like an inventory management system, ample customer support, and a blog that is a gold mine of ideas.
What also makes Shopify unique is the ecosystem of apps that have been designed to work with the platform. From MailChimp and Hubspot to several inventory management systems, there's nothing that your e-commerce business needs and you cannot find in the Shopify App list.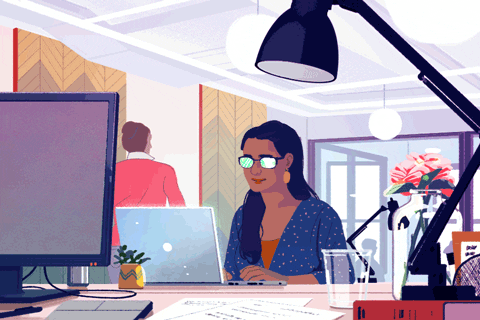 7 Shopify Apps E-commerce Businesses Need
Of course, with all of these options, it is hard to pick a few and roll with them. That's why we've come up with this short, workable list of 7 Shopify apps that every e-commerce business needs. Without further ado, here they are, in no particular order.
Arka for The Best Custom Boxes
As we all know, the real success of an e-commerce business is when a shipment puts a smile on the customer's face. Why go with standard brown boxes when you can customize as few as ten boxes for your specific need? Hosting a sale? Got ideas for the festive season? Whatever you'd like to do with your packaging, Arka can make that happen. You can check Arka's high-quality custom mailer boxes and custom shipper boxes.
What's more, all of Arka's boxes are eco-friendly and are delivered to you in record time. The Arka Shopify app ensures that you can place orders for custom packaging through your Shopify account.
Privy For Targeted Pop-Ups
Exit-intent pop-ups and those asking customers to leave their email addresses are valuable ways to collect active consumer information, particularly about those people who have already expressed an interest in your product. Privy's pop-up features are strategic and designed with maximum results in mind. 
The Privy app is available in a freemium model - you can create unlimited campaigns for free and add cool features with the paid plans starting from $24.
Oberlo For Dropshipping
In retail, dropshipping is considered one of the easiest ways to run the business. Once you choose a product catalog, the actual process of order fulfillment is handled by a vendor. This way, you can save on warehouse space.
It's free Shopify App connects to AliExpress from where you can choose the products that you want to import into your Shopify store, saving you tons of time you'd otherwise spend in manual cataloging. When a sale happens for one of these products, the order fulfillment is handled directly by the vendor. As easy as one, two, three, really. 
HubSpot CRM
When it comes to nurturing your leads and keeping them engaged, there's nothing that quite compares to HubSpot CRM. What makes it truly democratic is that the app is free for all Shopify customers, so there's really no excuse for not using it!
The app helps sync your Shopify store data into HubSpot where you get recommendations for how you can personalize and automate your email campaigns. From cart abandonment emails to better organization of customer data, the HubSpot Shopify app does it all.
TrustPulse for Social Proof
How is word-of-mouth marketing expressed online? In the form of reviews, testimonials, and social proof. Simply put, social proof means that a bunch of other people have tried and loved the product, and they recommend it. Research shows that over 92% of shoppers believe other buyers over the brand when making their purchase decision.
TrustPulse has a great set of features that make it the tool for social proof, such as displaying how many people are looking at a specific product, real-time event tracking to enable targeted advertising further. Take a look here.
As the name suggests, this is an app that makes loyalty programs fun and puts a smile on your customer's face. Whenever customers create an account with you, they start gathering loyalty points which they can further use to buy products. In fact, smile.io rewards, not just the purchases but also other forms of loyalty, such as sharing on social media or writing a product review. A fill 360-degree smiles program, we would say.
Catalog Maker
No e-commerce business can get around the process of building and updating its catalog from time to time. This is where a handy app like Catalog Maker comes into the picture.
Starting at $25 a month, you can design professional catalogs even with zero design skills. The Shopify app lets you simply pick which products you'd like to add to a catalog and does everything else on its own. You can also create a ton of other e-commerce paperwork like bills, invoices, and even cute notes that you can send in with your packages.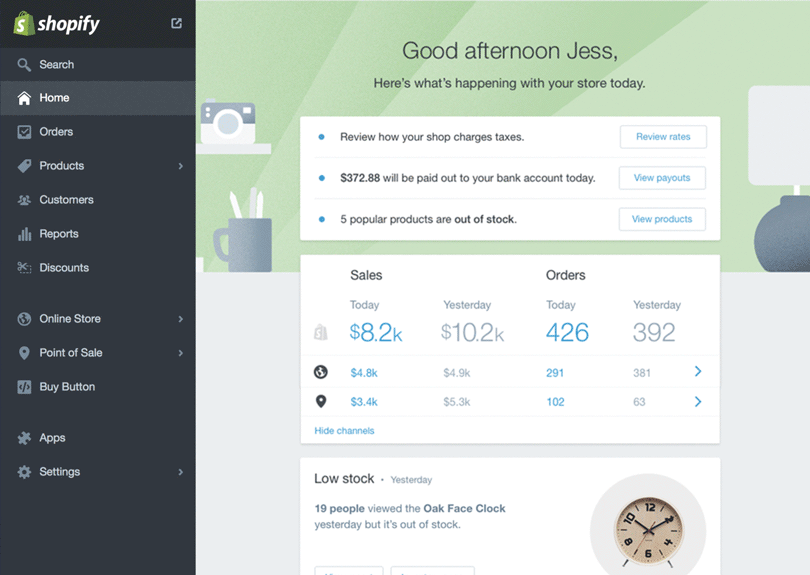 We think these are the basic Shopify tools to get your e-commerce business started with. What other Shopify Apps have you used? Which ones do you recommend?