Here at Arka, our primary objective is to make our amazing customers happy. But, there's nothing that makes us happier than checking in on them, seeing how they're doing and sharing their inspirational stories.
This week, we had to privilege of speaking to Rose Hinderaker, owner of Sprinkles and Wishes. Here's the story of her company, and what we can learn from all of her hard work. 
Interview with Rose Hinderaker: Sprinkles and Wishes
Where did the idea for Sprinkles and Wishes come from?
Well, I have two children. Two daughters - one is 23 years old and the other is 20. My eldest had already moved out, and as the youngest was getting ready to move out on her own, it really got me thinking. One night I realized that I needed to find something to do to keep me busy, as I was about to become an empty nester! I just started brainstorming and came up with the idea of making Wish Bracelets and confetti. Then, I thought a little deeper and decided to try a monthly subscription box business.
Tell us about the products Sprinkles and Wishes provides.
I make several different types of Wish Bracelets, and each one is unique in its own way. A Wish Bracelet is a 3x5 card that has a special saying or quote on it. The bracelet is actually tied around the card - the card then goes in a plastic sleeve to protect it. You can find all the individual bracelets and confetti at my Etsy shop. 
In addition to this, I also have a monthly themed subscription box business on Cratejoy. Each month the box has a different theme and is filled with goodies!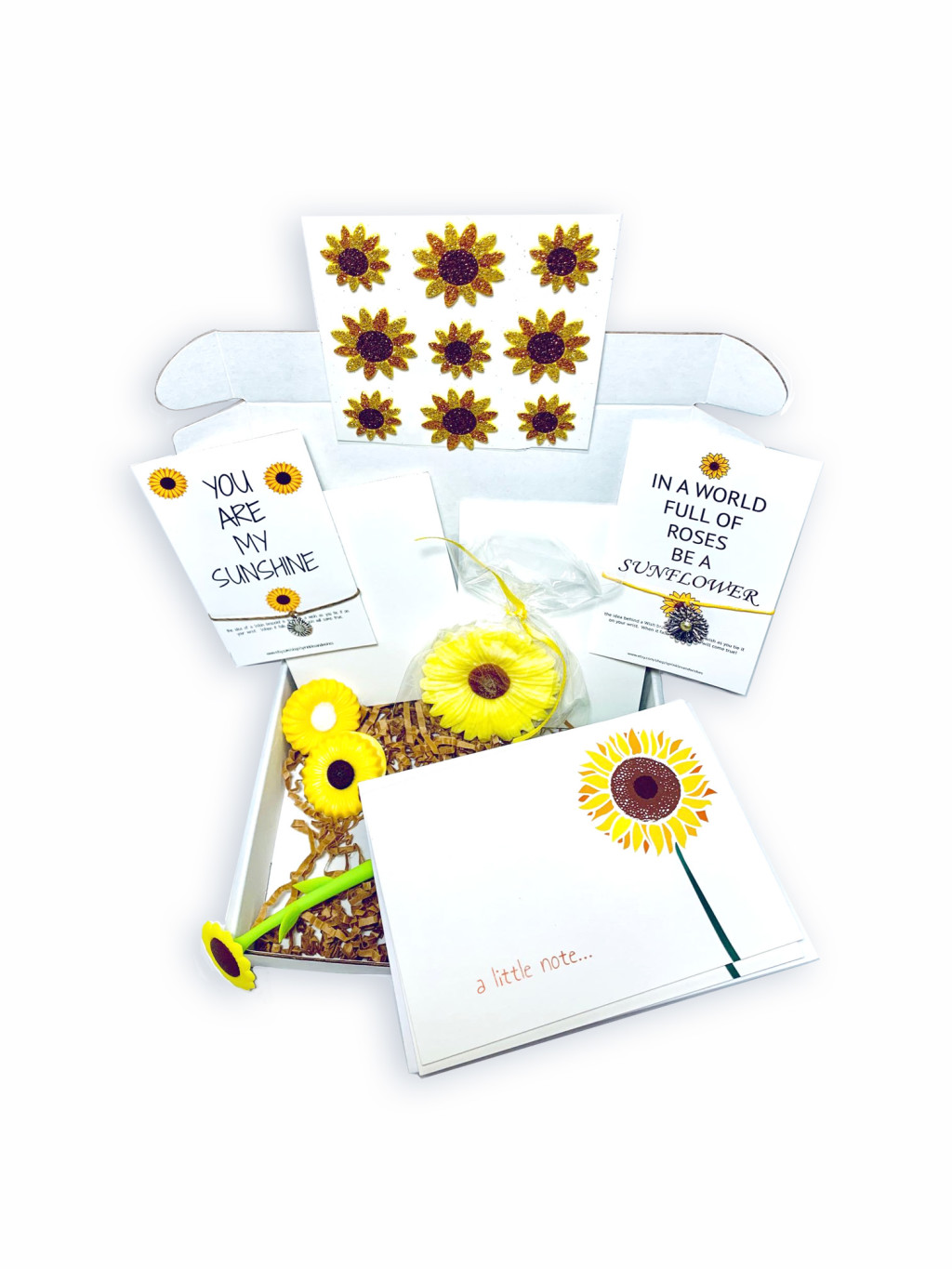 To what/who do you attribute the success of Sprinkles and Wishes so far?
Well, I would have to say that I am the person promoting my shop. But, a huge thanks also goes out to my husband - he helps me out a ton!
What are the company's hopes for the future?
My hope for the future is simple - success. I work super hard promoting my products, I want to get to at least 100 subscribers to my box!
What have you got to say to people that may be on the fence about subscribing to your box?
The message I would like to deliver to people who might be on the fence about my box is quite simple - just give it a try!
For $14.95 per month, you get 2 Wish Bracelets (they sell for $4.25 each), 2 envelopes for mailing (in case you would like to gift one), stickers, a themed writing tool and lots of other cool surprises. You really do get a lot for just $14.95 - and you also get free shipping!
How has using Arka helped your business? How is it different from previous packaging suppliers?
Arka has made it so easy for me to order the boxes that I need monthly. 
I believe that the prices are really good, and that the customer service is truly great. I actually had a small issue with ink color in my last order, but I got in touch with the support team who then happily did it all for me.
If you could give someone that's starting a business just one piece of advice, what would it be?
My best piece of advice (that I am still learning to do) is be patient. Don't get discouraged! It takes a long time to build a business. Just keep trying different promotions and something will click.
~~~~~~~~~~~~~~~~~~~~
One way to strengthen your brand is to perfect your packaging. Here at Arka, we provide affordable, world-class packaging solutions. You can choose from a range of Kraft boxes that are eco-friendly, durable and inexpensive. Or, if it is white boxes you want, then these are available in multi-color, clear print and with a high-quality finish. We have packaging options for your brand, whether you need candle boxes or shoe boxes, we can help!

Arka can help you meet cost targets as they can undertake orders of as little as 10 boxes. Check the premium custom shipping boxes, mailer boxes and more! You can even custom design your own package today at prices that are simply too good to miss.