Over the last decade or so, eCommerce has seen a massive growth to become one of the leading sectors worldwide. With Amazon, Flipkart, and Alibaba just a few examples of successful eCommerce companies, there are a lot of scopes if you're planning to sell online. 
Driving eCommerce sales becomes important at this time because you need your product and service to stand among all the other competitors. With a large number of marketing and sales exercises available online, only a select few are best applied to eCommerce. 
Here are some of the best ways to drive your eCommerce sales and stand out among the rest -
1. Use Referral Marketing
eCommerce sites without a genuine referral code are worth suspending! One of the finest ways of spreading the news about your business is through referrals. More than 80 percent of customers tend to recommend good business sites to their friends and family. 
In fact, most of their buying decisions are strongly influenced by the people they know. This means you should have a reason for them to talk about your business with others. Stunning referral codes with great deals and discounts can do the trick.  
Referral marketing reduces a good amount of work any business needs to do. Hosting a referral strategy on your website shouldn't take much time. But, the overall impact will be lasting.  
2. Upsell & Cross-Sell To Your Buyers
Upselling is a smart way of promoting premium products in your business. Many times, businesses choose to supersize orders. This is nothing but the process of upselling. When you upsell, ensure that the product meets with the actual demands of the user. 
And, you need to be very careful about the price margin of your customer. Never go beyond what they can truly afford. Once your customer has another anchor point in mind, they will not have a problem building the upgraded version.  
This strategy is quite common in computer websites. When you choose to buy a machine, you will be suggested accessories and upgrade specs at a "sensible" price.  
3. Use Branded Packaging
Your packaging should speak a thousand words about your brand. You must not take this for granted. Shipping stunning products in a plain box can do more harm to your brand. This is why businesses spend thousands of dollars on the right kind of customized packaging. Packaging truly makes a difference and affects consumer buying choices.
The part where the client's open boxes to see what is hidden inside can be totally inspiring. In fact, there are many videos in YouTube tutorials to describe this experience. As a brand, it is important for you to leverage this emotion. You must give customers another reason to buy from your brand. And, this could be a never like before unboxing experience. 
Arka: Packaging and Supplies App
Meanwhile, have you ever wondered how technology can change the way you box? Packaging and supplies can be a very traditional domain. But, sites like Shopify can help you make them much more intuitive and innovative. 
Arka takes care of designing and sourcing custom packages over the internet. Using the application, you will be able to handpick the material, and type of box you wish to send the product in. In fact, the overall quantity and size can also be determined. To engage in branding, you can introduce images, text, and colors in the box for free. 
You can also check the premium custom shipping boxes or mailer boxes that Arka offers. They have the best custom boxes for any niche; whether you need custom soap boxes or candle boxes, the Arka team can help you!
4. Use Social Proof
Just because you have chosen the internet as your ground for selling products, it doesn't change the fact that "human beings" are still your customers. This is why you need to leverage the benefits of social proof. More than 90 percent of online customers tend to believe in what their peers claim. And, 70 percent tend to trust strangers. 
Social proof means exactly what "proof" sounds to you. It is a way of believing that something has worked well for a population, and it would work well for you. When you go through Amazon, you will come across proof for every product. And, these are nothing but reviews and ratings. 
5. Send Abandoned Cart Emails
For a business, nothing can be much more irritating than a customer who chose to check out but not buys. And many customers vanish without leaving a trace behind. When a cart is abandoned, not everything is lost for your business. You still have hope. Nearly 30 percent of abandoned carts can be turned into a business with the help of emails. 
Today, there are sophisticated tools to help you automate the entire process. This includes powerful tools like "Get Response".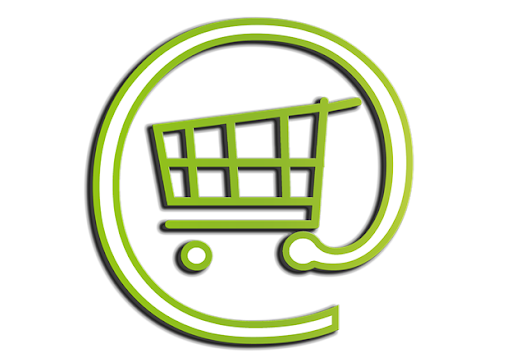 6. Send Promotional Emails
Building a client list is useful. But, you need to send emails and keep them engaged with your brand. According to recent statistics, customers who keep buying from your brand are the repeated ones. And this amounts to 67% of your overall business. Promotional emails are essential for keeping these customers alive. It will help in bringing them back to your site. After all, aren't they your best customers? 
The benefits of using promotional emails are strongly accepted by marketers. Nearly 60 percent of the world's finest marketers claim that promotional content keeps their target audiences happy and engaged.
7. Simplify Your Checkout Process
When you build an eCommerce website, it is important for you to use it! Have you ever wondered how simple, or difficult your checkout process is? And, when a customer chooses to abandon the cart, it could be because of a poorly designed checkout routine. Never be stuck in this crowd. Always be keen on building a checkout process that is simple for your customers. 
Few factors to consider when you build a checkout page are:
Keep the content crisp and easy to understand.

The entire page needs to be mobile-friendly.

The payment options should be quick and safe.

The checkout should be as fast as possible.
 8. Introduce a Rewards Program
Rewards can result in a big return on investment. Nearly 80 percent of what your business makes depends on your existing customers. If you wish to attract another 20 percent to your existing crowd – you need to focus on ways of promoting future sales. This is why you need things like rewards, coupons, and deals. 
Have you ever wondered how successful Amazon Prime is? This platform is extremely successful because it gives many "interesting" benefits to its customers. 
When you begin a rewards program, don't charge a fee. Instead, start focusing on what would keep your targeted audiences happy.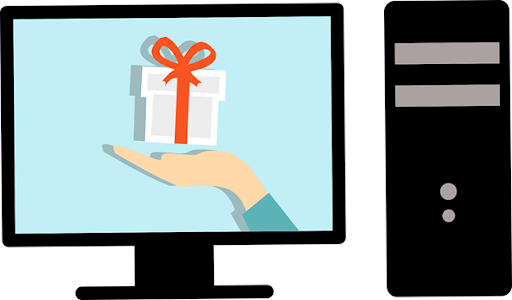 9. Use Retargeting Ads
Marketing becomes difficult with concepts like retargeting. But, retargeting doesn't have to be extremely difficult. Provided, you stick to a few golden rules. 
First of all, you need to acknowledge the fact that retargeting is all about using the data you have collected from your customers. 
Two, you use the data collected to host intelligent ads. The trend you see in some customers will not change for a very long time. leverage this piece of information to build ads that would help the customer buy again from you. When this strategy is implemented effectively, you can boost response rates by nearly 40 percent. 
10. Use Google Shopping Ads
a. "Surfaces across Google" Program
By definition, Surface across Google is a simple Merchant Center program. The ultimate aim of this program is to help the customer see the products and services of businesses. The product listing is absolutely free. It is quite similar to what you see in links like Google Search and Google Images. 
The Surface across Google platform is extremely useful because it offers geo-based marketing. The content displayed differs from one location to another. But, you need to ensure that the images used, data in your product feed, AdWords campaign, and bids are to the point. 
b. How To Create Shopping Ads?
In order to build shopping ads, you need to follow these steps:
Create a Google Ads account.

You need to create a brand new campaign. The campaign should be categorized for every product in your business. Also, ensure that the right advertising preferences are chosen for each campaign.

For each campaign you need to choose the right keywords. Ensure that negative keywords are also considered when you build the ad. Google AdWords is a useful tool that will help you utilize keywords that can ensure maximum exposure. With this, you will pay for ads based on the visibility it offers your ads!

The campaigns should be given priorities. You can choose from low, medium, and high.
 11. Use Live Chat
At some point or the other, customers will want to interact with your business. This is why you need to introduce help in the entire workflow. What is important is ensuring that customers can reach out to you at any point. 
Often, real-time chat is a preferred way of communicating with customers. This channel is both interactive and prompt. According to stats, more than 50 percent of customers are interested in buying from websites that offer prompt support like chat windows. And, if you can offer 24-hour support, your business will certainly enjoy an edge in the industry!
12. Offer Free Shipping Whenever Possible
Let's understand this with accurate states:
50+ percent of customers choose an eCommerce site only when it offers free shipping

45+ percent of customers abandon carts when they realize the absence of free shipping.
These studies prove that customers hate to pay for shipping. This is why you should not chase customers by requesting a shipping fee. Unless there is absolute need (like an international delivery) stay away from shipping charges. 
Also, you need to ensure that details about any shipping charges are mentioned ahead of time. The customer should not be given any surprises. When there are hidden shipping charges, or additional "charges" included during checkout – your risk the chances of an abandoned cart.
Conclusion
On the whole, building an eCommerce website is a fascinating experience. you can make use of Shopify for improving the look, functionality, and feel of your website. And, all of the above strategies need to be tested on your website for better conversion rates, customer retention, and better return on investment. 
And, remember that building an eCommerce website is not a one-time job. It is an ongoing process, which needs maintenance too.
Guest Post by AdNabu
AdNabu helps improve sales in Google Ads for eCommerce companies. If you are running the search, shopping, or display campaigns in Google Ads, This software will be able to increase your sales. Sign up today for a 14-day free trial from here.