Trust us, people love receiving custom boxes. Don't believe us? Just search for unboxing videos on YouTube and you will. The unboxing experience has become a key part of both customer satisfaction and your business' branding. If something is beautifully presented, people will be excited to open it. If a package looks really good, people - both customers and influencers - will share it on Social Media. This means your product and brand messaging can be shared all over the world! 
However, some businesses (especially smaller ones) may not be quite ready to jump into the world of flashy custom boxes. And that's perfectly ok, sometimes it's good/necessary to go plain. Here are some simple reasons using plain custom boxes could be good for your brand. 
Budget Restrictions
Custom shipping boxes are an investment, and not everyone has the budget to spend on custom boxes when they've just started a business. A plain shopping box could be a solution to your small budget.
Suppose you received a product from Brand A in a box that is branded for Brand B. That would be weird, right? That's the positive (or negative?) about using a custom shipping box. It becomes unique to the brand, which means once the product is received, there is no purpose of the box apart from discarding it. 
But a plain custom box can be used and reused many times. If you're delivering products regularly to your customers, or if you have a subscription box, you may also offer to pick up the empty packing boxes from your customers. You may then can re-use it for the next delivery. It certainly saves you from additional printing costs. Plus, your customers will love you for removing the (trash) boxes from their home!
Small Businesses Problems
If you're a small business who is just starting up, you might not be ready yet for customizing your shipping boxes. You may not have the time or resources to develop ideas and designs. At Arka, we completely understand, that's why we offer great deals on plain boxes for all our customers. 
Where To Purchase Plain Boxes?
At Arka, we bring you a complete range of plain packaging boxes, available in various different shapes and sizes: for example you can check our custom mailer boxes or product boxes. We can help you keep it subtle, while also ensuring your boxes are tough enough to keep your goods safe throughout transportation. 
If you're passionate about sustainability, you'll be delighted to hear that our brown boxes are eco-friendly, many of them 100% made up of recycled materials. All Arka products are proudly manufactured in the USA.
With us, you don't need to be worried about pricing. Our low prices are unmatched, even by Uline. Oh, and you also won't need to worry about quantity - we cater for orders as low as just 10 boxes, so you'll never be overstocked with boxes you don't need!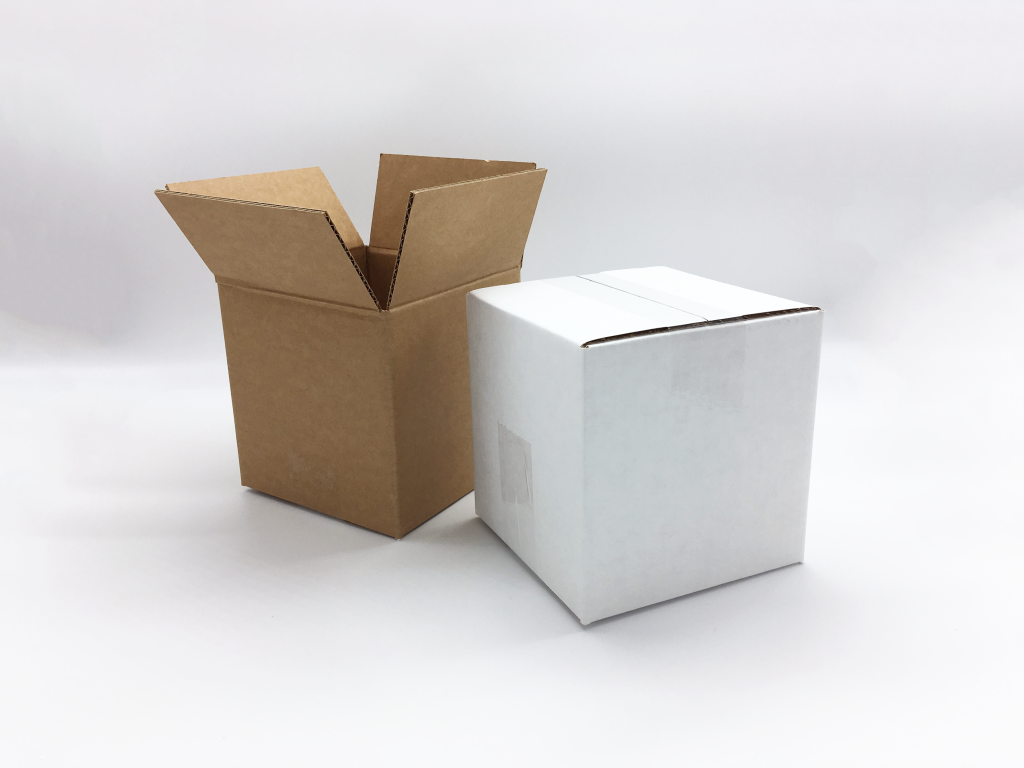 Just let us know the size and quantity that you need, and we can help you with plain cardboard boxes that fit your requirements. No hassle. Just quality boxes. Request a custom quote from Arka today!