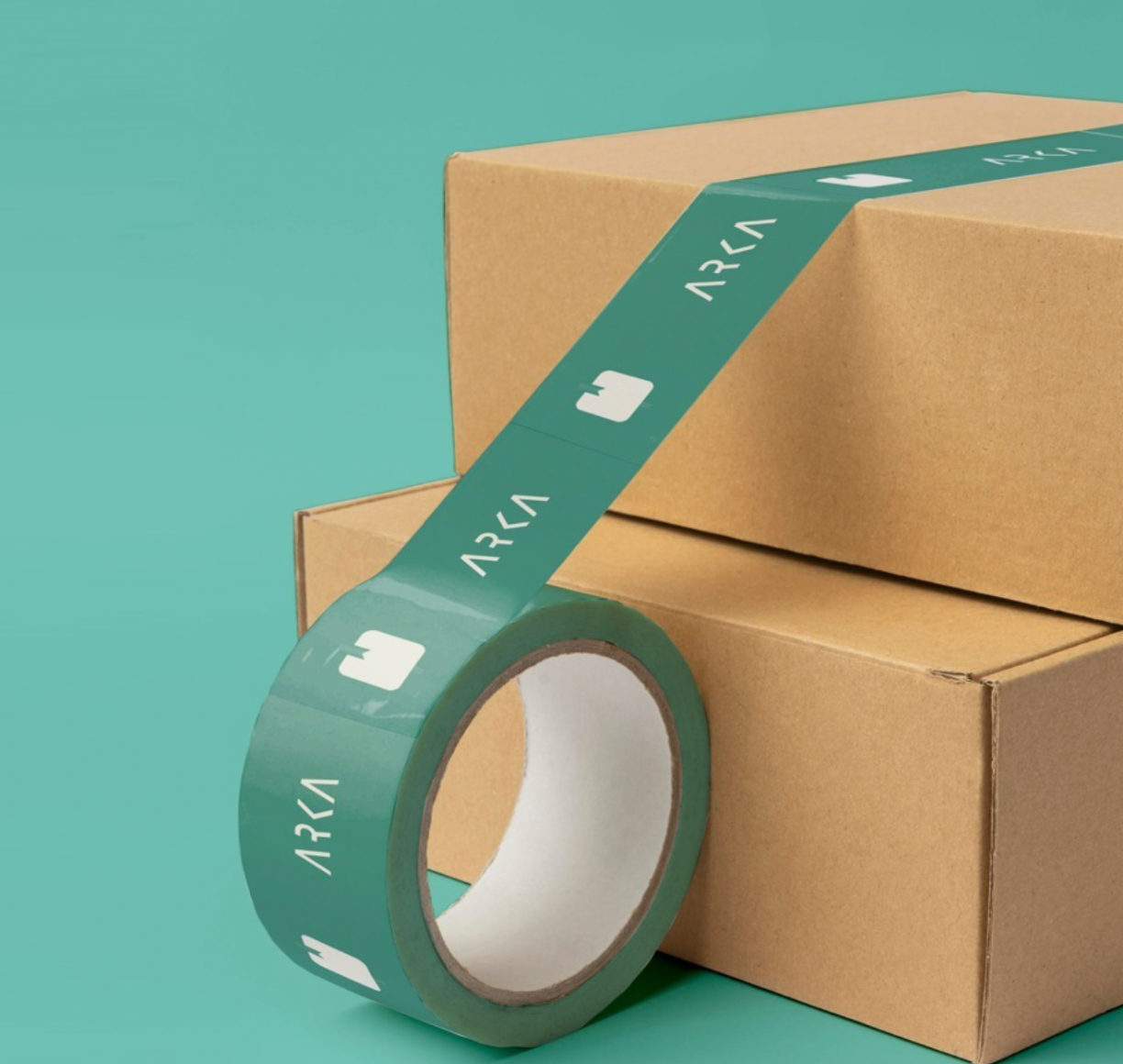 10 Tactics To Outperform Retail Competitors in The eCommerce Industry
Nov 21, 2022 by

Maria with Arka
Ever since the pandemic, brick-and-mortar stores are taking a big hit. The world is slowly getting back on its feet, but the interest in e-commerce is still on the rise. Buying things online is a big trend today - and why wouldn't it be? People can buy from the comfort of their homes; while commuting to work, and basically without lifting a finger off their phones!
According to CNBC, 50,000 retail stores in the US alone will close by 2026. This means that the ecommerce world is estimated to grow even more, especially with big brands like Macy's and Sears closing their physical stores to sell exclusively online. 
The industry is a promising place for people in the commerce sector. However, these numbers also indicate a tremendous rise in online store numbers. There's no physical space to fill, so more and more ecommerce stores appear on the market every day.
The competition is tremendous so, while the ecommerce sector has amazing opportunities for businesses, it takes a lot of effort and smart strategies to beat the competition.
That's what we are here for - to present you with the best tactics to outperform your competitors in the ecommerce world.
1. Learn To Manage Your Inventory Perfectly
Orders lost, products missing, disorganized inventory - these are all things that cause e-commerce stores to lose customers. Customers that buy online won't find an item, touch it, try it, and take it to the cashier. They'll instead put it in a cart and pay for it. If you do poor inventory management, you might not have the product that the customer bought, or it might take you too long to find it in your messy storage. 
If you want to beat the competition, you need to keep your customers safe. For starters, you need to know that you have what they need when they need it. If you want to outperform the competition that makes such mistakes, you need to learn how to manage your inventory properly. 
While it can be impossible to manage a big inventory and many orders all on your own, there's actually a solution that makes this easy and error-free. Lightspeed is a company behind a smart retail POS system, offering you robust organizational and ordering tools that will manage your inventory perfectly.
Thanks to Lightspeed's POS system, you can decrease the excess stock and save money, increase your profit margins, cut down on inventory costs, and keep your customers happier. Imagine that - you'll have all the information about items in stock at your fingertips, receive notifications when you need to reorder, and even get advice on what you need to stop selling.
2. Mind Your Cookies
Cookies are those small data files that websites use to track behaviors and optimize the experience of their users on a website. It goes without saying that you should keep your site updated if you run an ecommerce store, but one thing that many of your competitors probably don't do is take care of the cookies. 
The cookies can do amazing things for your ecommerce store. They can memorize people's behaviors and personalize their experiences. They can provide you with useful data to tweak your products and strategies in the future. 
But, cookies are a work in progress, too. You don't just create them once and forget about them - not if you want to comply with the ever-changing laws relating to cookies or get the best they offer to you. 
Every now and then, check how your cookies work. Learn to differentiate between session and persistent, elective and necessary cookies - and figure out what you need for your website. Osano, a trending privacy platform can help you comply with all the current regulations by scanning cookies and keeping you informed.
3. Analyze Your Competitors
Copycats are never appreciated in the ecommerce world, but you don't have to copy your competition if you analyze it. Analyze it to learn what works on the market - and what doesn't.
Keeping track of your competition in this sector can prove to be extremely useful. You can easily spot new trends and use them in your strategy, and anticipate market shifts to save tons of money in the process. 
Start broadly. Every now and then, use search engines to check your product idea, see what's sold on the market, what prices customers pay, and whose strategies work best. Research your primary and secondary competition and, if you have the time - expand this even further. 
4. Collect and Use Real-Time Data
Real-time data is crucial to the growth of your online business. If you have a physical store, your employees can help customers find what they are looking for, try it on, provide advice, and resolve issues face-to-face. When you sell online, customers need to do it all on their own. 
This is why you need to know everything you can about their experience. 
Real-time data can come in many ways. You can keep track of your site's traffic, the time visitors spend on a page, their demographics, the number of purchases over time, etc. 
Start by identifying the errors on your website. If you have a high bounce rate, your site might be loading too slowly or you might not have enough CTAs. Maybe your cart is malfunctioning, or people can't find related products, so they give up too fast. 
Perform A/B testing and use analytics tools to see how customers react to your ecommerce store and products, and use this information to improve their experience. That will put you ahead of competitors that don't spend time collecting data.
There are plenty of useful tools for this purpose, too, including Google Analytics.
5. Use Eco-Friendly Packaging
What makes a business outperform its competition? The answer is - something different! There's no better way to stand out ahead of a big competition than to offer something that no one - or very few companies have. 
One such thing is eco-friendly packaging. Custom eco-friendly packaging has a huge impact on consumer buying choices. People that are environmentally aware will be much more attracted to your brand, and you'll minimize your carbon footprint in the process. It is a win-win.
Arka can help you optimize your packaging for ecommerce. You can use it to get custom packaging that is eco-friendly and inexpensive. The products are FCS certified, which means that they come from responsibly managed forests. Arka offers custom boxes for any niche: from custom shoe boxes to lip gloss boxes! Impress your customers with eye-catching custom shipping boxes and build customer loyalty today! 
6. Add Videos To Your Product Descriptions
Would you buy from an ecommerce store that offers you solely a description? No. Would you buy an item to wear or use if there's just one blurry picture of it on the website? No.
These days, customers expect more than a nice description and even more than a few high-quality images. They want videos that give them a better visual representation of what they'd be buying. Research shows that up to 85% of site visitors will buy a product because of the video they watched.
If you want to outperform the retail competitors, you need videos. You might not be able to make one for each of your products but do your best. Videos are the best way to market your retail items!
7. Build a Mobile Responsive Website
Nearly 3 out of 4 dollars in ecommerce purchases are made on mobile. If you want more customers, your site needs to look and work perfectly on different devices. People that have a great mobile experience are more likely to buy from you than from vendors whose sites don't work as well on phones. 
Constantly optimize your site by improving the loading time, using legible text and screen-friendly content, and delivering features for a better mobile experience. 
8. Don't Go for Mass Marketing
Selling everything you can get your hands on does not mean that you'll get a bigger number of customers. You might be widening your target audience, but if you are to sell to diverse groups of customers, you need to invest tons of money, time, and effort into different strategies to attract them all. 
Many ecommerce stores do this mistake - they don't indulge in niche products, but go for mass marketing instead. Yes, stores like Amazon and AliExpress sell all sorts of stuff, but it is not simple to get there in a competition like this.
Start small. Pick a niche and stick to it. 
9. Use Product Reviews To Promote Your Brand
Reviews and recommendations for your products can increase your customer pool by 73%. These build rapport and trust with customers. People today are much more likely to buy from a business with a good reputation and purchase products with high ratings than go into it blindly. They are willing to spend more for a product that has proven its worth than for a cheap item that only looks good in the images.
10. Reward Your Loyal Customers
Last but not least, set a loyalty program for your returning customers. Competitors will make the mistake of focusing on new customers only. Everyone fights to get more people to their website, but this doesn't mean that you should forget about the people that already bought from you. 
Rewarding your existing customers will keep them interested, but it will also establish your brand and make sure that you get high word of mouth. It's a win-win!
Final Thoughts
Be honest - how many of these tactics have you been practicing? They can get you much higher in search results and much more popular in a crowded retail sector. Go through this list step by step and make sure to do it all. Good luck!
Author bio
Nadica Metuleva is a freelance writer who's passionate about creating quality, original content. She holds a Master's degree in English teaching and a Bachelor's degree in translation. With 8 years of experience in the freelance writing industry, Nadica has become proficient in creating content that captivates the audience, drives growth, and educates. You can find her on LinkedIn.